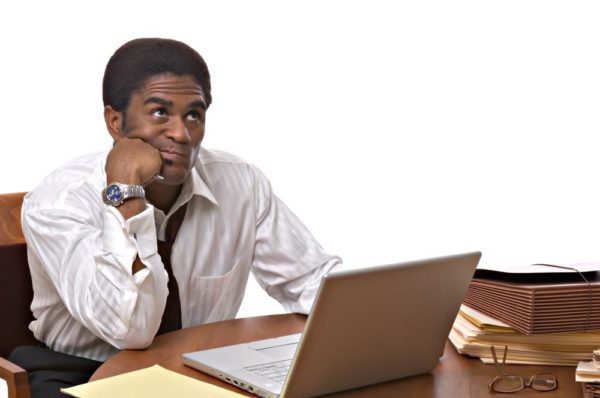 On the Sunday after Nigeria won her first World Cup game since 1998, my brother and I were quite cheesed off to be woken up at 5am to get ready for Church. It didn't help that it was raining heavily. If there was ever a time to be in bed, this was it. Instead, we were preparing for a 7.30am service. When it was time for a bible study class after the main service ended at 9, we were running on empty. The class was generally okay but as is my way to always find something to moan about, the convenor's request that someone define the word "hamlet" and the definition that followed was not in line with what I've been brought to understand. In my bout of curiosity, I opened my digital bible and found that the word in question was "helmet". Yep! It all made sense now.
In the car home, I recounted this tale to my parents. The next morning, my father asked randomly if I knew the story of the Redeemed Church of God's evolution. I passed across my understanding of a certain Pastor pre-Adeboye who had set up the church. Pastor Adeboye, one of the religious greats of our time, then took the church to greater heights by embarking on a massive scale up operation. Mr Idowu, then asked "Do you know why I'm asking you this?" Apparently, the original Redeemed founder had been a barely literate man. My father's point was that despite whatever education, or lack of, he had his place in history as the founder of this great religious institution.
The story above is a bit long winded but it is one that needs retelling in the current atmosphere. The recent Ekiti gubernatorial elections confounded to a certain extent. Kayode Fayemi, the incumbent Governor has been one of the shining lights of the current political dispensation. So much, that he has been tipped as a possible Vice Presidential candidate. By all accounts, Fayemi is a decent man: an intellectual who has a PhD in War Studies and was active on the lecturing circuit before seeking public office. In a country where every title is taken as some indicator of how much of a big deal one is, Fayemi's are mostly derived from what he holds upstairs. On the other side of the spectrum, Ayo Fayose who has already served one term as Governor. If Fayemi is the good guy, Fayose is undoubtedly the bad guy. At least, that's how they have been portrayed. As it is, Fayose was impeached in 2006, is still being prosecuted by the Economic and Financial Crimes Commission and according to prominent Lawyer, Femi Falana was implicated in some murders committed during his time as Governor. Despite all this, Fayose remains popular with the Ekiti masses and was able to win the elections in such convincing fashion. Whilst the results and the manner were surprising, the consensus is that the elections were won fairly. It raises some questions. How is it possible that a "performing" Governor was defeated so emphatically by a predecessor famed to the wider population for the wrong reasons? How so, that a more knowledgeable and exposed man found himself so trumped by his indisputably more street savvy opponent?
The answer is simple: Personality and Charisma. Fayose is adored in his home state because what he lacks for in exposure, he has been able to make up for in creating an atmosphere where his people see him as exactly one of them despite the wealth and power he has been able to garner. Unfortunately, this is something Fayemi always struggled with. As tends to happen when a person is far removed from a place for so long, the ways and guile tend to become foreign. Fayemi's time as an activist and educationist was spent in the diaspora so it is pretty obvious his entry into the political terrain on this side of the world would have struck him the wrong way. For someone used to operating in the land of supposed meritocracy and efficiency, the concrete jungle that is Nigerian politics would have left him conflicted. This much is detailed in a 2006 New York Times feature where in a role reversal he was seeking to depose Fayose.
If it wasn't clear, the point my Father was making was that whilst being educated and intelligent are great, they are never enough. He pointed to Barack Obama whose academic credentials are top notch in every sense (A graduate of two Ivy League schools and a stint as a Constitutional Law Professsor from 1992-2004) but lacks the "political skills" which has in turn undermined his Presidency and served to create a bit of an inconvenient truth: Obama has been a disappointment, something he is fully aware of as embodied by his complaint that he's imagined to have a "joystick" which allows him to provide results that would prove popular. He has spoken of wanting not to be judged now but many years down. The cynic would argue that this is an indicator of the checkered nature of his Presidency.
Education and exposure are good things but it is essential that we do not become oblivious or ignorant to the plight of those not as privileged. We should endeavour to relate reasonably with those around us
Photo Credit: Dreamstime | Christopher Halloran
_____________________________________________________________________________________________
Mr Idowu is Editor of The Culture Custodian.