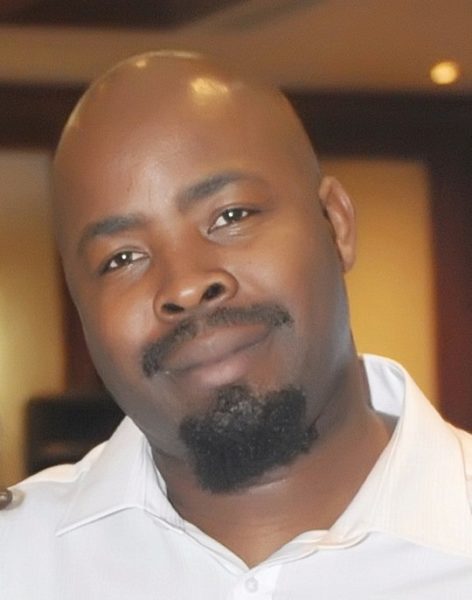 Move Back to Nigeria is a series on BellaNaija which aims to encourage young and not-so-young professionals in the diaspora who are trying to make the decision of whether to move back to Nigeria. In collaboration with the brilliant team at MoveBackToNigeria.com, we hope to bring you a weekly interview with individuals who have successfully made the leap, considering the leap, as well as those who have tried it and realized it is not for them. MoveBacktoNigeria.com's mission is to showcase stories of Nigerians abroad who have moved back home and are taking giant strides, often against all odds and to serve as inspiration to others. This, however, does not preclude us from sharing stories of the people who have moved back and are facing various challenges.
Kunle Odunewu moved back to Nigeria to tap into the growth being seen in the creative industries, in particular film making. In this interview, find out why he left the UK to explore opportunities in Nigeria, what he thinks about life in Nigeria as a whole, his advice to people thinking about moving back and his plans for the future.
Thank you for your time. Can you please introduce yourself?
My name is Kunle Odunewu and I am a film maker.
Have you always been in Nigeria?
I was born in the UK and moved to Nigeria with my parents aged 5 and then moved back to the UK at 16.
Please take us through your educational background.
I studied Accounting and Finance for my first degree. I then went to do the ACCA whilst working to add to my professional profile. Eventually, when I started work as an accountant, I got fed up after about five years, so I gave it up and chose to start my own business.
Tell us about your own business and how you started.
I have always wanted to run my own business, even as a little boy. What eventually happened to set that in motion was that, there was a 'company takeover' we were involved in as accountants which was thoroughly draining and quite unfulfilling, which motivated me to leave. Afterwards, I decided to go and study a degree in Business. Upon graduation, I set up an accountancy firm; which was during the IT boom, so quite a fortuitous time as I had a few good clients. I also diversified into property and a laundry and dry cleaning business, running that for about five to seven years before things started crashing for various reasons. I was forced to sell and then decided to explore (and hopefully stick to) film making. This led to my enrollment at the Toronto Film College  to study film making.
Why Toronto?
My initial option was New York but then, I found out that it was going to be too expensive for me. So I explored other options and decided on Toronto. After the course, I got a job there and stayed for a while before heading back to the UK.
Considering that film-making had been your lifelong dream, how did studying it impact you?
I felt fulfilled. Interestingly, a few of the teachers actually told me that I had the skills to be a good director, so they helped develop and hone that. It was also quite enlightening, because, although I was already making films before going to school, my time there showed me the simplicity behind making quality films.
So you went back to the UK afterwards?
Yes, I went back to the UK full of hope that the opportunities were going to be there and waiting for me, which turned out not to be the case. It was challenging to even hit the ground running and so after a few years, my family and friends started advising me to come to Nigeria. I finally took the trip this year in February, going with my camera and tripod and leaving my family behind.
What was your first impression, seeing as you hadn't been in Nigeria for over a decade?
It was the whole perception of how people are, how they do things, how they think, how they react and so on. Nonetheless, I have enjoyed it, having the opportunity to mix with people from all walks of life and realising that what I planned to do in Nigeria will require a lot of work and some risk, but I am not deterred.
So while speaking to people and recording their interviews, I decided to make a documentary as an information resource about the country and it's residents, experiences and also for people who want to come to Nigeria, as a starting point.
That's interesting. What is the documentary called?
The working title is 'Expect the Unexpected', which in a way, is a reflection of my own experiences when I came back. It is still in production. However, the interviews are all edited so we should pretty much be done in about two weeks.
Where are you looking to distribute / have it aired?
Silverbird TV is one of the contenders but, I am still trying to get some sponsors.
And your work, can you tell us more about that in general?
My primary focus in the film industry is directing and writing. I love to write as much as I love to read. I can create all kinds of films and do everything behind the camera. So for instance, while shooting a music video, corporate video, TV commercial etc, I can also function as a camera man, a self shooting director, editor and producer. Going to film school broadened and honed my skill set to touch all aspects of film making, which has been a blessing because I dislike editing but it is compulsory. Now, I am glad I understand and know how to edit.
Moving on slightly, how did you manage to deal with the challenges of settling in and acclimatising
The truth is, I can survive in any circumstance. I usually put my head down, do what I have to do, get on with everybody and carry on. Having said that, it's Nigeria, I told myself, I grew up in this country, had my primary and secondary education here, it's home.
Personally, I find the general attitude a lot more difficult to deal with as everybody seems perpetually angry. Everybody is also always in a rush and basically just concerned with themselves and I guess, that's just a survival strategy.
Do you have long term plans that involve Nigeria more, particularly with regards to your work?
My intention right now is to become known for the quality and body of my work. Longer term, I want to make films that Nigeria and Nigerians can be proud of and also get proactively involved in more charity work.
You mentioned leaving your family behind. Is this a temporary move or are they planning to join you in Nigeria?
We are definitely exploring that option as time progresses. Most importantly, my family are very supportive of me and they believe in me. Right now, it's about my being on ground and setting up the whole process.
On a final note, what will your advice be for people who might be considering moving back to Nigeria
Well, my words of advice will be this: one, you need to come to Nigeria first, have a look at Nigeria and decide what you want to do here. Then when you go back, plan and plan based on what your research gave you, because it is your own research and not what anybody else tells you that is key. If you then feel it can work out, go for it.
Another point to note is that patience is a useful trait to have in Nigeria. The thing is we need to remember that we live in a developing society and so, we have to understand that everyone is probably undergoing individual challenges. Hopefully, if all these are borne in mind, then the move-back process will be somewhat easier.