After 17 year old Chika Amalaha won Nigeria's first gold at the 2014 Commonwealth Games in Glasgow, United Kingdom, our athletes continue to make us proud.
On Day 3 – Saturday 26th July 2014, two Nigerian weightlifters Ndidi Winifred and Yinka Ayenuwa got silver medals for coming in second.
Ndidi Winifred
Ndidi participated in the Women's 58kg A Final at the Scottish Exhibition And Conference Centre. She got the silver medal, while Zoe Smith of England won gold and Michaela Breeze of Wales got bronze.
Although Ndidi was disappointed she didn't take the top spot, she clearly made the nation proud.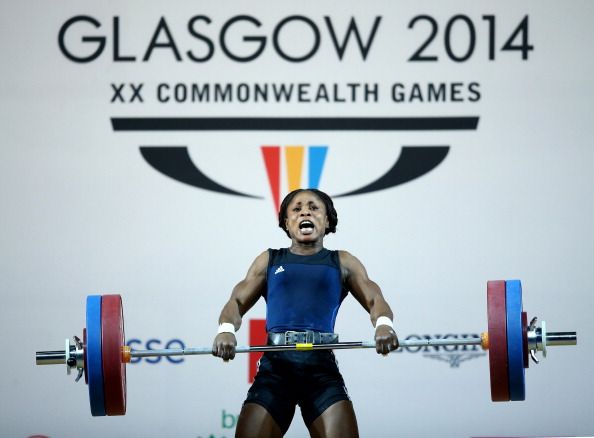 Yinka Ayenuwa
Yinka participated in the Men's 69kg at the weightlifting final at the Clyde Auditorium on day 3 of the competition.
He was super excited when it was announced that he was 2nd. Mohd Hafifi Mansor of Malaysia was announced the winner and Omkar Otari of India came in third.

Photo Credit: Getty Images/Richard Heathcote