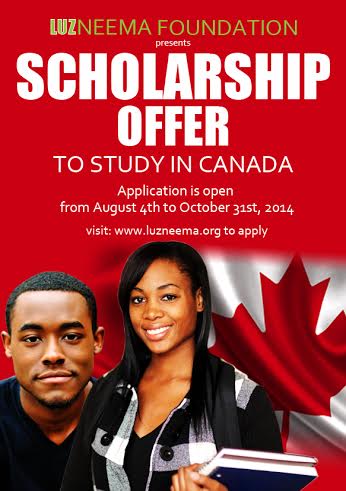 Are You The One?
Luzneema Foundation presents an opportunity for teenagers aged 15-19 years to win a scholarship to study in Canada.
The scholarship is worth 6 Million Naira (N6, 000,000) and the application is available from Wednesday 20th – Tuesday 18th November 2014.
Watch the video below to find out more about the scholarship and to hear from Fehintola Okunubi – their 1st beneficiary who was awarded the scholarship in 2012 and is currently in Simon Fraser University, Canada studying Biochemical Engineering.
To participate visit www.luzneema.org.
Watch

______________________________________________________________
Sponsored Content