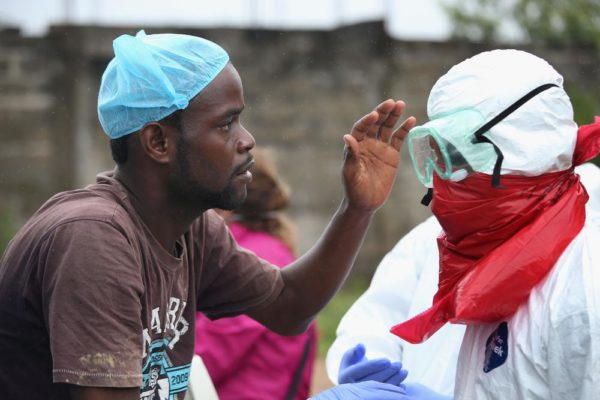 Kinshasa (Reuters/NAN) – Two out of eight cases tested in an outbreak of deadly fever in the north of the Democratic Republic of Congo (DRC) were positive for the Ebola virus.
The DRC Health Minister, Felix Numbi, announced this on Sunday.
The World Health Organisation (WHO) said on Thursday that at least 70 people had died in an outbreak of hemorrhagic gastroenteritis in Congo's northern Equateur province.
However, a WHO spokesman had said the outbreak was not Ebola.
 This is the first reported case of Ebola outside West Africa since the outbreak began in March.
According to the UN health agency, 1,427 people have died from the virus out of 2,615 confirmed cases in Guinea, Liberia, Sierra Leone and Nigeria.
Photo Credit: Getty Images/John Moore