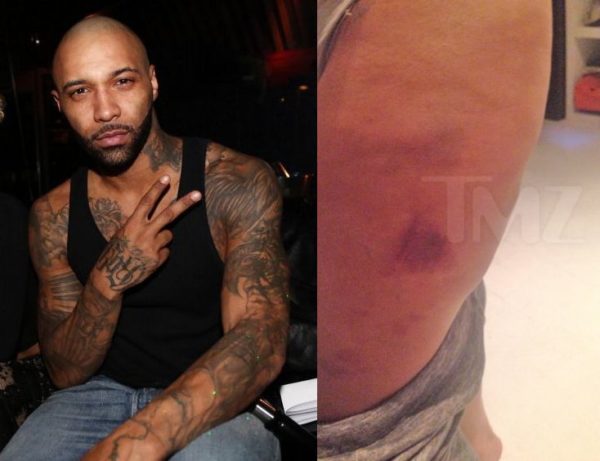 These photos are quite scary.
Rapper Joe Budden allegedly beat his girlfriend by slamming her head into the dashboard of a car.
According to TMZ, Joe was pissed off when he saw photos his girlfriend with some men and he flipped out.
His girlfriend was at a restaurant in New York, when an angry Joe dragged her out of his car, then allegedly choked her and slammed her head into the dash.
The girlfriend shared graphic images of her injuries. Police officers are currently investigating the matter.