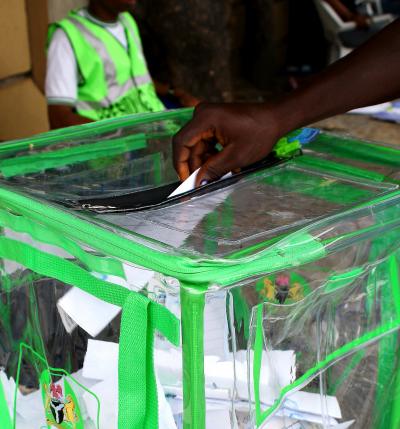 Abuja (NAN) ― The U.S Government on Tuesday said it would provide $51 million (about N8.4 billion) to support credible elections in Nigeria in 2015 and other electoral process in the country in the next five years.
This is contained in the Fact Sheet issued by the White House in Washington DC, which highlighted U.S support for democratic institutions, good governance and human rights in Africa.
The publication was released just as the US-Africa Leaders Summit being attended by 50 leaders from the continent, including President Goodluck Jonathan, began in Washington DC.

The publication stated that the U.S was working with other donors to support Nigeria's electoral management bodies and strengthen the ability of the country's civil society to promote electoral reforms.
According to it, part of the funds will be used to expand voter education and monitor electoral processes in the run-up to the 2015 elections.

The U.S government also announced that it had launched "Making All Voices Count,'' a programme aimed at supporting innovation and research that would empower citizens in some countries to engage with government.  

"The project is being executed in partnership with other governments and private foundations.

"The partnership with the United Kingdom, Sweden, the Omidyar Network, and the Open Society Foundations, is providing $55 million globally in support and in capacity building from 2013 through 2017," it stated. 

It said that the first round of grants on the programme, totalling 2.5 million dollars had been announced and would benefit African countries, including Nigeria, South Africa, Liberia and Ghana. 
Photo Credit: Thinkafricapress.com/Mark Dearn