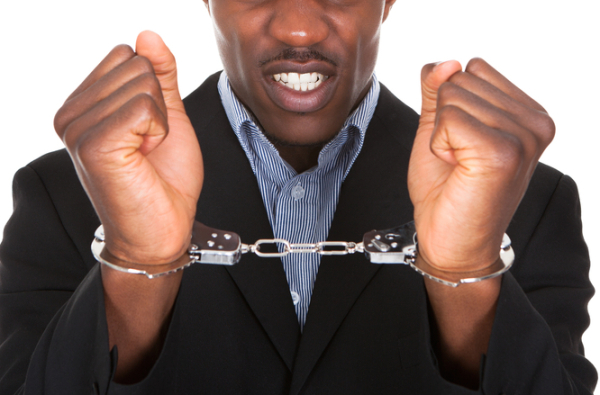 The Department of State Services (DSS) has reportedly arrested an employee of the Nigerian Television Authority (NTA) for allegedly demanding a N50 million bribe from the Niger State government.
According to PM News, the accused, 28-year-old Sampson Oghenedoro, warned that he would broadcast a story on purported fraudulent activities within the government if he was not paid N5o million.
Sampson, also known as Fajiro Oliver, works with the Asaba, Delta State arm of NTA as a producer/cameraman. He is also said to be an employee of Elomboh Communications, an online news site.
State director of the DSS, Larry Obiagwu told newsmen that the accused, alongside two accomplices named Francis Arinze and Stanley Gene co-founded the Secret Reporters Group (SRG) with the aim of blackmailing heads of organizations and government officials for monetary gain.
Arinze and Gene are now at large.
Investigations revealed that Sampson and his accomplices had not carried out any investigations on the Niger State government, and it was all a hoax. Also, Obiagwu stated that because the accused is an employee of the Delta state arm of NTA, Niger state was not part of his jurisdiction.
Sampson was arrested at the Nnamdi Azikiwe International Airport, Abuja while on his way to Minna to obtain the saidN50 million bribe.
However, Sampson has denied the allegations, stating that he was on his to Minna to balance his story, and not to collect bribe.
Photo Credit: Andreypopov/Dreamstime.com