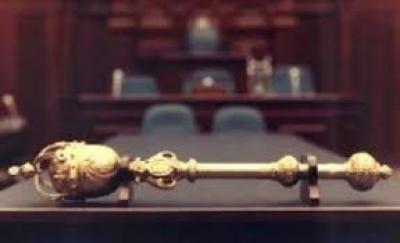 The All Progressives Congress (APC) faction of the Edo House of Assembly on Monday passed the 2015 budget estimates of N159.3 billion.
The News Agency of Nigeria (NAN) in Benin reports that Governor Adams Oshiomhole had on September 23rd, presented a budget of N156.551 billion to the house for consideration and passage.
The budget as presented by the governor consists of N87.5 billion as capital expenditures while the proposed recurrent expenditures stood at N68.9 billion
The house shored up the appropriation bill with about N3 billion.
Considering the bill clause-by-clause, the Chairman, Appropriation and Project Monitoring, Peter Aliyu (APC Etsako East), said the budget reflected the views of the people and was designed to complete all ongoing projects.
During the consideration of the bill, N88.6 billion was allocated for capital expenditures, while N70.7 billion was allocated for re-current expenditures.
The breakdown of the bill showed that N19.3 billion, N5.5 billion, N2.8 billion and N20. 3 billion were allocated for the recurrent expenditures of the administrative, economic sectors, law and justice and social sectors respectively.
Also N4.3 billion and the N36.9 billion were allocated for the capital expenditures for the administrative and economic sectors, among others.
The house after consideration of the document with amendment, passed the bill.
The Speaker, Uyi Igbe, directed that clean copies of the bill be sent to the governor for his approval.