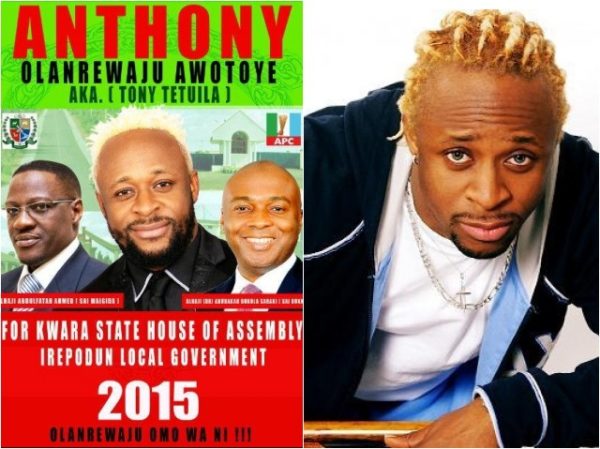 Tony Tetuila was popular in the early 2000s for hit songs including (You Don Hit) "My Car". After being under the radar for a while, he surprised us by announcing his bid for public office, a trend among entertainers this electoral season – read here for more.
Tribune reached out to Tetuila on leaving his trademark blond hair behind if he gets elected, and allegations he's entering into politics for money.
***
About His Hair
"I am not going to the office to sing, though I am an artiste, I am going to serve my people. I am not going to office with the tinted hair.
"I was discussing with some youth leaders who said I could leave the hair, but now that people are speaking on it, I have to do what my people want."
"I only used the blonde hair to campaign because everybody knows Tony Tetuila with that trademark.
On Allegations that he's Broke, using Politics as a Way to Make Money
"How can I be broke? I am not broke, everybody knows where I am coming from, I am not going into politics for the fun of it, we artistes always sing about poverty but rarely do anything about it."