The tide in the Big Brother Hotshots house seems to be turning, if Monday night's nominations are anything to go by. With six of the seven housemates evicted so far being women, there's just one lady in danger this week – Botswana's Sheillah. The other six nominees are all men: Arthur; Frankie (both Rwanda); Kacey Moore (Ghana); Luis (Namibia); Mr. 265 (Malawi) and Macky2 (Zambia).
With the departures of Alusa and Laveda still sinking in, Big Brother started summoning the housemates to the Diary Room immediately after the live eviction show on Sunday, to make their nominations. Sheillah picked up 10 nominations, with her housemates citing both her attitude and her manipulative nature as reasons. Macky2 was next with 9 nominations, followed by Mr. 265 and Luis with 5 and 4 respectively, Kacey Moore and Arthur with 3 each, 2 for Permithias and 1 for Nhlanhla & Samantha.
Monday's Head of House task was as keenly-contested as ever. First up, the housemates had to find red balls hidden in the garden, with the semi-finalists going on to race each other on cooler racing cars on the grass for the coveted title. JJ, Samantha and Sipe came up trumps in the ball search, before JJ prevailed on the 'track' to claim bragging rights this week.
After Big Brother revealed the nomination results to the housemates on Monday evening, JJ was immediately summoned to the Diary Room to give his 'add' decision. He seemed to have made his mind up before his session, and named Frankie without hesitation.
Voting opened immediately after that decision, and runs until next Sunday morning. The more you vote for your favourite nominated housemate, the better their chance of staying in the house and being named as the winner.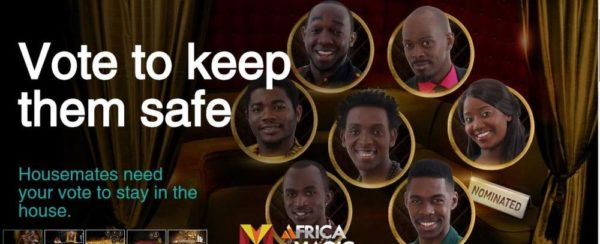 Go ahead and cast your votes now. Visit www.bigbrotherafrica.com