This year has been the year for new words due to the use of social media with slangs like 'Twerking', 'Selfie', and more getting added to the dictionary. Well, as the year wraps up dictionaries are releasing their words for the year and this year two words have taken the top slot so far – Photobomb and Overshare.
Last Year Oxford dictionary revealed 'Selfie' as its word for the year (click here if you missed it) and while Oxford dictionary won't release the 2014 word till November, Collins dictionary and Chambers dictionary are getting a jump-start on things.
Let's talk about 'Photobomb'.
This is a word that has certainly become more popular in the past months through Instagram and twitter pictures. "Photobomb" is defined by Collins as "to intrude into the background of a photograph without the subject's knowledge". A few pictures went viral this year like Wizkid taking a look at Draya's behind on a red carpet or the several picture of Jennifer Lawrence pulling funny faces behind people being interviewed on the red carpet.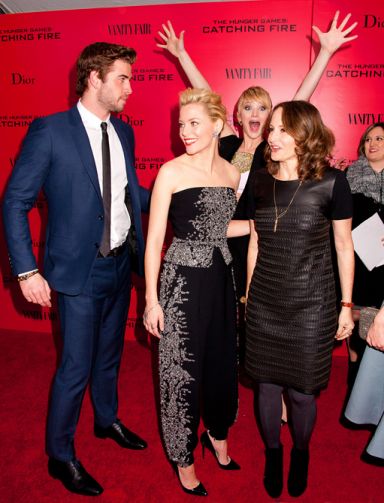 Overshare on the other hand simply refers to 'too much information' being provided on social media, especially by celebrities. "Overshare" is defined by Chambers as "to be unacceptably forthcoming with information about one's personal life". Whether it is updates on a toddler's toilet training or selfies on Snapchat that leave little to the imagination.
Kim Kardashian seems to have mastered the art of over-sharing.
What other words do you think have made an impact this year?