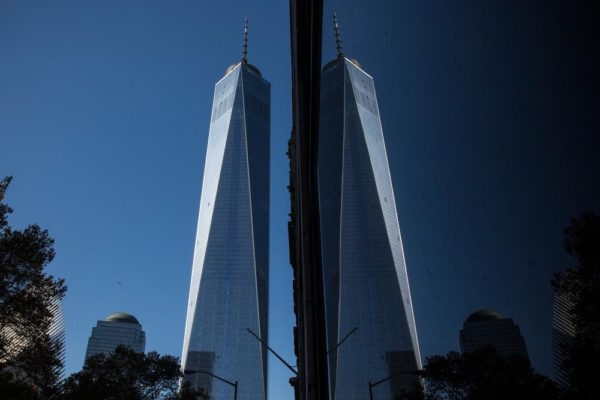 It is currently an emotional time for New Yorkers and the United States as a whole, as the World Trade Center re-opens for business 13 years after the 9/11 terrorist attacks.
The 104-storey, $3.9 billion skyscraper, which is the tallest building in America, officially re-opened on Monday, November 3, USA TODAY reports.
Companies have gradually started moving into the building. Conde Nast, the company that owns publications such as Vanity Fair, GQ, and Vogue, has already moved in with its over 2,300 employees occupying 24 floors.
Photo Credit: Getty Images/Andrew Burton