It's Friday so you know what that means. You can say goodbye to boredom and no fun as we bring you a line up of all the awesome movies showing at the cinemas this weekend. From Sci-Fi to Comedy, we have got it all on Tripican.com.
Speaking of Sci-Fi, we have got 3 new movies and a Drama hitting the big screen today! Sci-Fi movies, Interstellar & Automata; Action/Sci-Fi movie Snowpiercer; and also the Drama Hateship Loveship. You can watch them before all your friends today, so head over to www.tripican.com and get great tickets now!
Here are other movies showing this week for Genesis Deluxe, Ozone and Silverbird Cinemas. Check out www.tripican.com for movie information and show times. Enjoy!
Feature Movie: Interstellar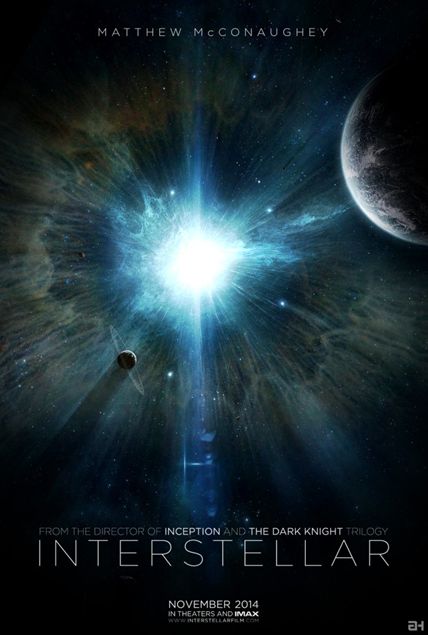 Genre: Adventure, Sci-Fi
Starring: Matthew McConaughey, Anne Hathaway, Wes Bentley, Jessica Chastain
Synopsis: A group of explorers make use of a newly discovered wormhole to surpass the limitations on human space travel and conquer the vast distances involved in an interstellar voyage.
Watch the Interstellar Trailer

Automata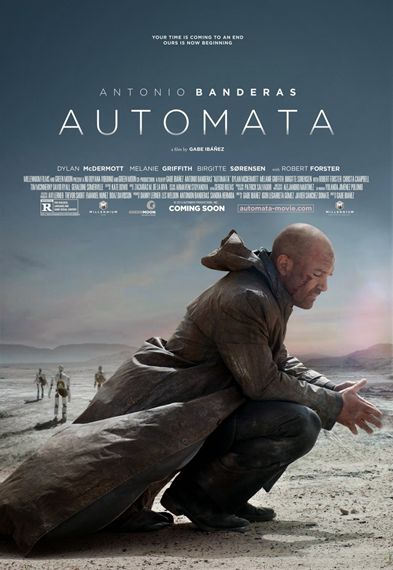 Genre: Sci-Fi, Thriller
Starring: Antonio Banderas, Birgitte Hjort Sørensen, Melanie Griffith, Dylan McDermott
Synopsis: Jacq Vaucan, an insurance agent of ROC robotics corporation, routinely investigates the case of manipulating a robot. What he discovers will have profound consequences for the future of humanity.
Watch the Automata Trailer

Snowpiercer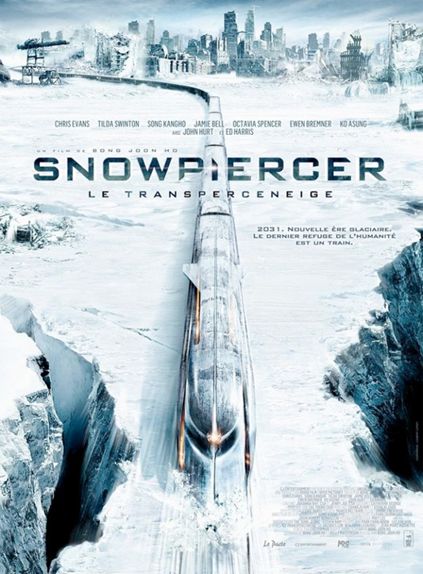 Genre: Action, Sci-Fi, Thriller
Starring: Chris Evans, Kang-ho Song, Ed Harris, John Hurt
Synopsis: Set in a future where a failed climate-change experiment kills all life on the planet except for a lucky few who boarded the Snowpiercer, a train that travels around the globe, where a class system emerges.
Watch the Snowpiercer Trailer

Hateship Loveship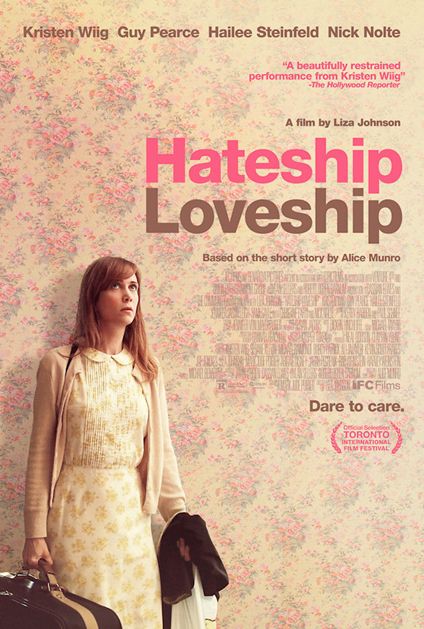 Genre: Drama
Starring: Kristen Wiig, Guy Pearce, Hailee Steinfeld, Jennifer Jason Leigh
Synopsis: A wild teenage girl orchestrates a romance between her nanny and her father, who is a recovering addict.
Watch the Hateship Loveship Trailer

Feature Movie: 30 Days in Atlanta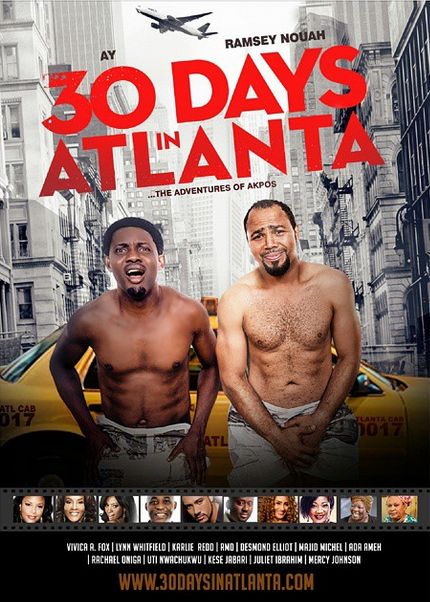 Genre: Comedy
Starring: AY, RMD, Ramsey Nouah, Mercy Johnson, Desmond Elliot, Ada Ameh, Rachel Oniga, Kese Jabari, Vivica Fox, Lynn Whitfield, Karlie Redd, Majid Michel, Juliet Ibrahim
Synopsis: 'Sharp Warri boy', aptly describes the Akpos character. He is our very own Rowan Atkinson (Mr. Bean) and Chris Rock rolled into one. Akpos wins a 30-day holiday for two to Atlanta, Georgia. He takes his cousin (Richard), an IT specialist on the all-expense paid trip. Akpos In Atlanta is an adventurous love story – spiced with lots of action and hilarious moments.
An impromptu social commentator and self-appointed psychologist, Akpos finds relevance in everything and everyone around them. In Atlanta, Akpos met three very peculiar people: Uncle Wilfred, a friend and self-acclaimed oil firm employee, and lots of 'Fellow Nigerians'. Soon, he begins to enjoy his stay in Atlanta.
His Warri accents and instincts almost turned him into a Hollywood Celebrity. Akpos, like all of us, is human. He would have his high and low moments. He would fall in and out of love. He would break hearts and get heartbroken himself. He would make mistakes and learn from them. And at the end of the day, he would remain a Akpos – the boy from Warri.
A Walk Among the Tombstones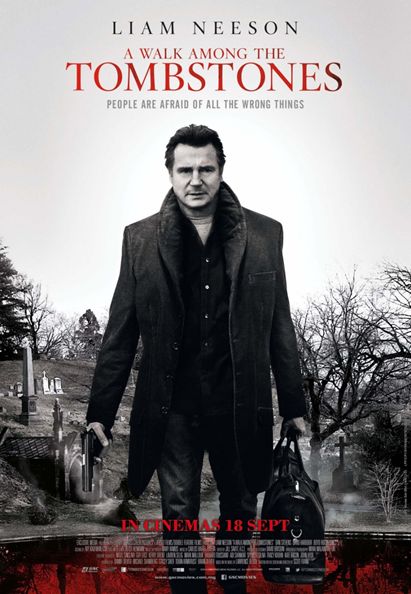 Genre: Crime, Drama, Mystery
Starring: Liam Neeson, Maurice Compte, Patrick McDade, Luciano Acuna Jr.
Synopsis: Private investigator Matthew Scudder is hired by a drug kingpin to find out who kidnapped and murdered his wife.
The Purge: Anarchy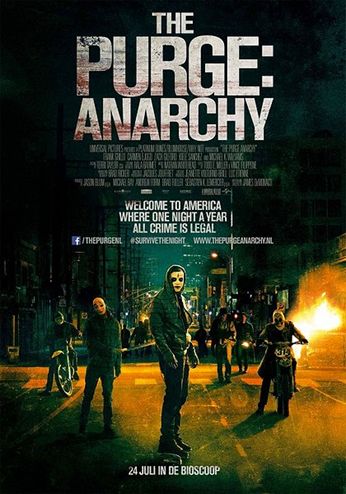 Genre: Action, Horror, Thriller
Starring: Frank Grillo, Carmen Ejogo, Zach Gilford, Kiele Sanchez
Synopsis: A young couple works to survive on the streets after their car breaks down right as the annual purge commences.
Swelter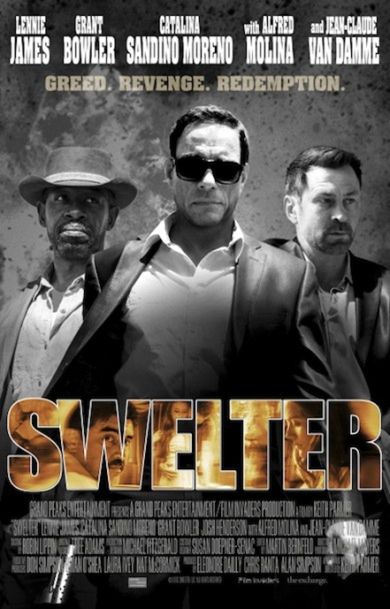 Genre: Action, Drama, Thriller
Starring: Mindy Robinson, Jean-Claude Van Damme, Freya Tingley, Josh Henderson
Synopsis: In the vein of the brutal heist drama Reservoir Dogs, the modern crime thriller A History of Violence, and the classic western High Plains Drifter, Swelteris a violent story of greed and retribution.
When Love Happens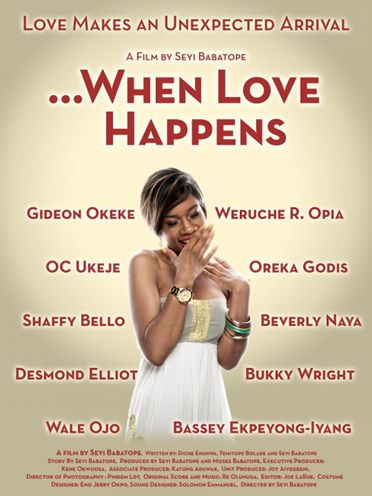 Genre: Comedy, Romance
Starring: Weruche Opia, Gideon Okeke, Oreka Godis, O C Ukeje, Beverly Naya, Desmond Elliot, Wale Ojo, Keppy Ekpeyong, Shaffy Bello, Bukky Wright, Helen Paul, Blossom Chukwujekwu, K C Ejelonu
Synopsis: Moduroti Bankole – Smith is a twenty eight year old events planner that has always been unlucky in love. She is reminded at every turn about how wonderful love is with proof to substantiate the case. Her parents are madly in love and are always nudging her to find someone. She has 2 close friends Tseju whose profession is unclear and Tobe a banker.
Events take a bizarre turn when she is hired to plan a long time friend's upcoming wedding. This ignites a change and a chain reaction in Moduroti. She is now determined to open herself to new ways to explore dating and finding romance.This leads her to a series of misadventures in finding romance, is her idea of love rooted in reality? Will she find the love she craves?
Watch the …When Love Happens Trailer

Annabelle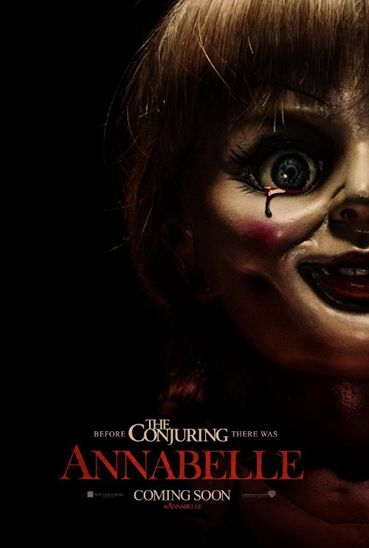 Genre: Horror
Starring: Annabelle Wallis, Ward Horton, Tony Amendola, Alfre Woodard
Synopsis: A couple begin to experience terrifying supernatural occurrences involving a vintage doll shortly after their home is invaded by satanic cultists.
Watch the Annabelle Trailer Below

Genre: Animation
Starring: Boris Aljinovic, Elvin Cameron, Nina Hagen, Norbert Heisterkamp
Synopsis: When Bobo, the youngest of the seven dwarves, accidentally pricks Princess Rose (a.k.a. Sleeping Beauty) and sends the kingdom into a century-long slumber, Bobo and the other six dwarves must travel into the future in order to revive Rose… and find that even the smallest dwarf can be a king.
Watch The 7th Dwarf Trailer

Genre: Action, Crime, Thriller
Starring: Pierce Brosnan, Luke Bracey, Olga Kurylenko, Bill Smitrovich
Synopsis: An ex-CIA operative is brought back in on a very personal mission and finds himself pitted against his former pupil in a deadly game involving high level CIA officials and the Russian president-elect.
Watch the November Man Trailer

Teenage Mutant Ninja Turtles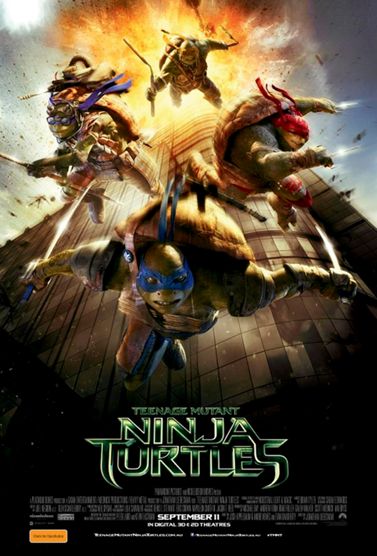 Genre: Action, Adventure, Comedy
Starring: Megan Fox, Will Arnett, William Fichtner, Alan Ritchson
Synopsis: A group of mutated warriors face off against an evil kingpin who wants to take over New York.
Genre: Thriller
Starring: John Cusack, Ryan Phillippe, Rachelle Lefevre, Jacki Weaver
Synopsis: A desperate American couple discovers all is not what it seems when they uncover a high-stakes underground scam while traveling abroad. To expose the truth and get back to the U.S., they must risk their lives to save their daughter.
Genre: Action, Drama, Fantasy
Starring: Luke Evans, Sarah Gadon, Dominic Cooper, Charlie Cox
Synopsis: Facing threats to his kingdom and his family, Vlad Tepes looks to make a deal with dangerous supernatural forces – without succumbing to the darkness himself.
The Equalizer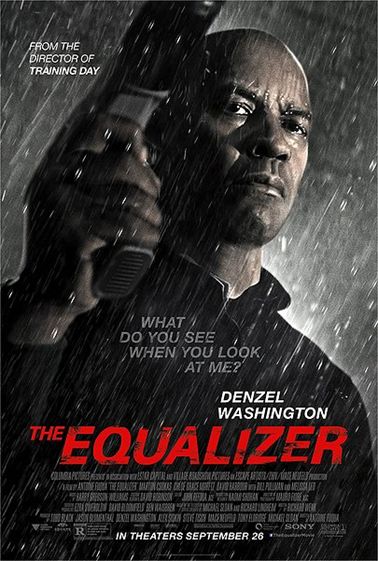 Genre: Action, Crime, Thriller
Starring: Denzel Washington, Marton Csokas, Chloë Grace Moretz, David Harbour
Synopsis: A former black ops commando who faked his death for a quiet life in Boston comes out of his retirement to rescue a young girl and finds himself face to face with Russian gangsters.
October 1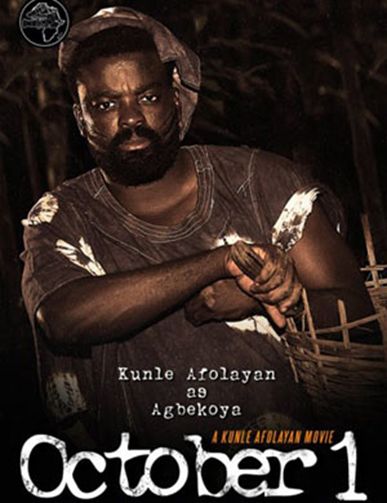 Genre: Thriller
Starring: David Bailie, Nick Rhys, Kunle Afolayan, Femi Adebayo
Synopsis: Its September 1960, and with Nigeria on the verge of independence from British colonial rule, a northern Nigerian Police Detective…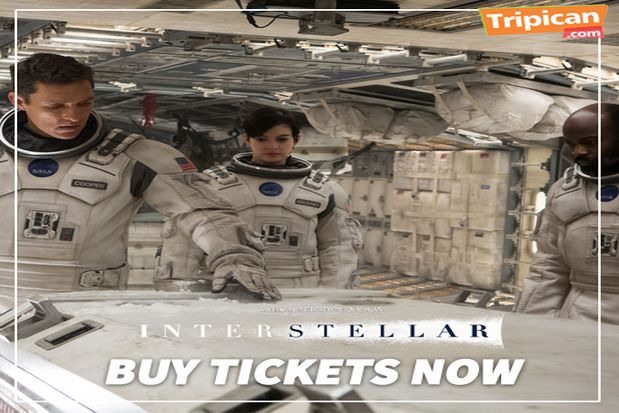 Get these and more tickets on www.tripican.com