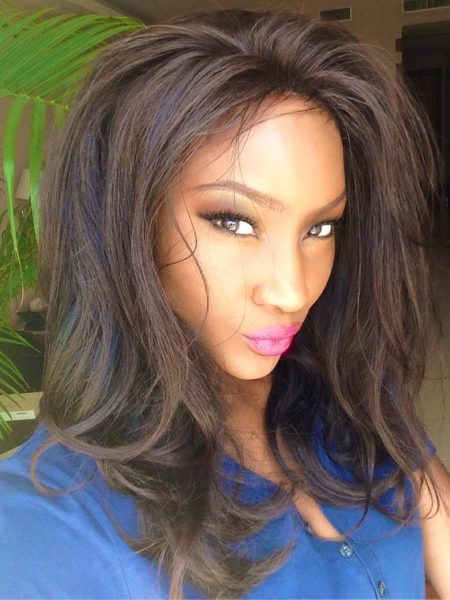 I sincerely lay no claims to being more knowledgeable than anyone, but I do confess that I know better than I did yesterday, last year and a decade ago.
Isio Knows Better is an attempt to capture the shocking and highly entertaining conversation within myself. The conversations between my mind (the sharp witty one), my soul (the lover and the spiritual one) and my body (the playful one concerned with the more mundane things of life). She is the eternal referee between the caustic mind and the sensitive soul. This is Isio. So, here's to making private conversations public.
****
During the times that I was studying in Europe, there was once a day in class that our insegnate told us an idea for a "cool field trip". The idea went such: we were supposed to travel to the summery fields of Bologna and pluck tomatoes.
The Europeans, the Americans and indeed the Arabs all squealed in delight! Waowwww! Such a nice, nice adventure! They giggled and whispered amongst themselves.
Two of the other Nigerians in my class were debating this idea. One thought it was ridiculous. They asked me, "Why, Isio… don't you want to go pluck tomatoes in Bologna?"
The scowl on my face could have cracked ice block. "Tufiakwa! Abeg I no dey for any kind suffer-head tomato plucking moves o". I grumbled under my breath.
The other Nigerians bursted out laughing, which made the Europeans, the Americans and the Arabs curious.
"Eh, eh? Isio say what you said again…" One of the two Nigerians prodded again.
I was happy to oblige. This time I spat it out in rapid Yoruba. Adding for good measure that I did not cross the seas and deserts to go plucking tomatoes in Italy. And that if anyone made the mistake of adding my name to any suffer-head list… There would be war in the land.
"Oh my! What language was that?" An European asked wide-eyed.
"Oh, It was one of our native dialects. It is called Yoruba. The one she spoke earlier was a kind of indigenous English. We call it "pidgin English". But Isio's own is a bit different. She speaks the "Waffi" kind of pidgin English." A Nigerian answered happily.
And so we spent what turned out to be a memorable afternoon with the others, sharing stories about our languages and cultural diversity. They were enchanted. And many thought it was "totally cool."
Yeah, I thought so too. Totally cool.
Until I got to my dearly beloved Lagos.
All of a sudden it is considered "Loki behavior" to speak any indigenous language or (God forbid) pidgin English in public. Apparently, classy people don't go about spitting any of that in public. Classy people speak English (preferably with an accent). It doesn't matter which one or from whence it came. Just speak with any of the preferred accents and you are good to go.
Perhaps this is not a Nigerian/ black people thing, but a human being thing – the fascination with another who speaks with any accent other than any of those peculiar to their nationality.
Okay, quick experiment… don't lie o!
If you meet the guy of your dreams in a cafe, and your body is torori-ing you jigbi-jigbi and they somehow make eye contact with you and walk up to you. Imagine they look deep into your eyes and introduce themselves to you thus, "Ciao. 'Scusa mi. My Inglese iz not so gud, but' ah juz' wan to say- you have zhe most beautiful chocolat skin I ever zee in any perrrrrrrrrson. It eez truly magnifico. My name is Giovanni Scantollini."
This is the part where he slowly raises your hand to his soft lips and kisses it…
(*seriously side-eyeing you* but wait o, I haven't finished…)
OR imagine meeting your dream guy and your body is torori-ing and jigbi-jigbi-ing you all at once, and they walk up to you and introduce themselves to you thus,
"Heyzzzz! Fine geh! Wo, Engi-lishi mi ko fi beh da gannnn, but ehhhn, I wanto teh yuu dat diz your body eez dan gaaaan ní- like shoko-late! Ahan! Shining like a buriful som-u-tin. O wa magnificent gan. Baje baje. My name is Obatalanla Gorisoke."
Ahan. Speak the truth and let the devil be ashamed. Please tell us who you would rather or if you wouldn't judge the latter a Loki. Perhaps many of us are more guilty than we thought.
Okay, back to the matter. Some believe that our local dialects/pidgin English should be reserved for communicating with illiterate family members, villagers and your plumbers, mechanics, vulcanizers, security guards and domestic helps.
Also that you should speak these in private. If you have to rant at your mechanic via the phone in a public and "posh" place amongst other civilized people (like yourself), please rant in proper English. When you get to your mechanic's dusty shop- you are free to rant and rage in thick broken English. That's quite alright. After all, you wouldn't want to be mistaken for a Loki.
I don't understand.
Why?
Why are we so ashamed of how we sound?
Can someone please justify this to me objectively? Because I just don't get it walahi.
I find it fascinating to watch others' reactions to whatever language I choose to speak in, especially in Nigeria. And quite frankly use this to judge their character and the core substance of their being. (*chuckles again).
One gets you the "distasteful" who-is-this-one-please-goan-pound-ewedu-soup-with-that-shaka-shaka-broom-jo! And the other gets you the oh-my-God-what-language-was-that-I-just-wanna-lick-you-like-ice-cream!
Hahahaaaaa! I love it!
I have met a few guys who tell me that they hate hearing a girl speak pidgin- but would tell me time and time again to tell them something sexy in Italian. (Well done. Even though na him blow the pidgin pass when out with his guys).
Another told me that if he didn't know I had had a "western education" and that I had attended a "proper finishing school" he would have had a problem with me speaking any local dialect near him. There was no excuse to speak with anything but my "TV Voice". Not even shall I get a pass if I were gisting sweet gist with my mother in pidgin. (Shuo, make una see me see trouble o). To each their own sha.
That being said, I have met other guys who are indifferent to my unpredictable language-switch or find it amusing. Often-times, together we may decide to switch from English to Yoruba, never mind the fact that I am not even Yoruba. And then when I am with my Delta people, for sure we don dey blow Waffi dey go.
Personally, I believe you should speak whatever language makes you happy as long as you speak it properly. I strongly believe that our local dialects are beautiful and if you are lucky enough to be able to speak even one of them, please don't be ashamed to speak it publicly. And if you can, teach your kids. It is believed that in a few years, many of our local dialects would have ceased to exist.
So, what do you think? Does speaking a native dialect in public make one a Loki? Should it be reserved for speaking with domestic helps and so on?
If yes, please tell us what is wrong with the way we sound.
xx.