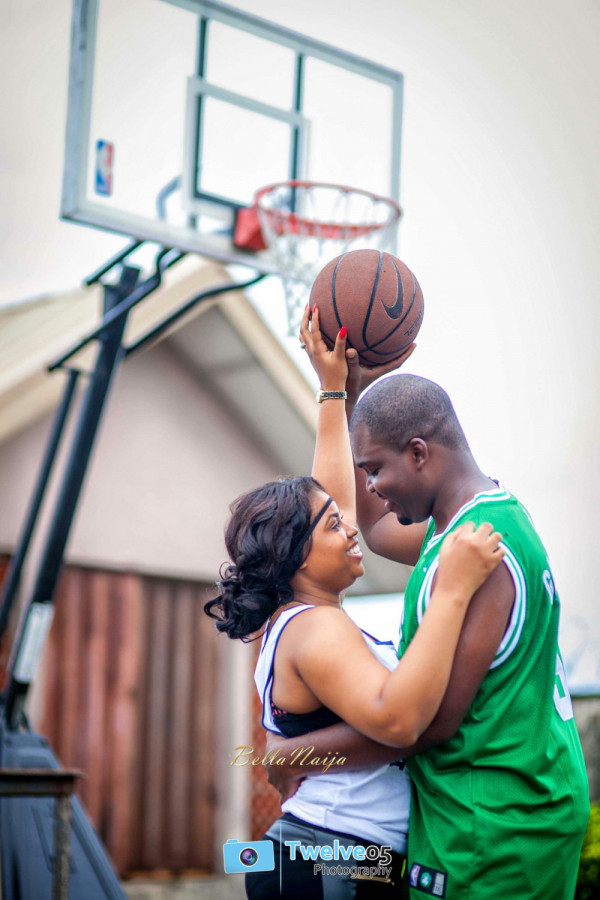 Happy Friday!
This is the perfect recipe to put a smile on your face right through the last hours of work, before the weekend.
Seun & Seun are not only namesakes, but also soul mates. They met when the bride-to-be Seun was a student at Babcock University, as she was friends with Seun's younger brother, Seye.
Twelve05Photography captured the fun and playful pre-wedding shoot.
Enjoy & be inspired!
***
How We Met
from the bride, Seun
Woowwww where do I start from….. 'cos dis is going to be a long story!
Okayyyyy his brother, Seye and I met sometime in high school and coincidentally attended the same university. P.S I never knew he had a brother at that time. One night after class in 2007 (100 Level) on our way to the hostel, he (Seye) said his brother was around and that he wanted to introduce me to him. Well we got there and he introduced me as his "illustrious sister". Seun and I said our Hellos and I left.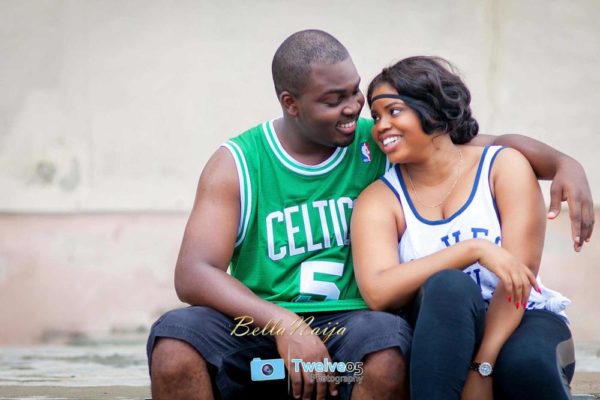 A few months later, I heard he was ill and being the "caring girl that I am" I called him to say Hi; I had no hidden motive trust me. We met again at his twin sister's Convocation Ceremony in my school but nothing happened then again.
One fateful day, I got a call from him introducing himself and that was the beginning. At that period MTN introduced this magic number thingy and without even thinking, we became each other's magic partner and trust me nothing could stop us.
We could talk for hours about things I honestly can't remember. It was as if I had found my match 'cos we giggled and laughed about every single thing.
In the course of our phone parole we got into a "dare me I dare you" kinda situation…. Looolll wasn't funny at that time though. He dared me to drop the call and to his amazement I did. He did not call back and I didn't either. (See what ego causes).
Time passed, he went for NYSC, came back and started looking for me. So we met at Mr Biggs in Maryland where he sort of asked me out. I was still going to form and front so I told him I had someone (his face just went pale).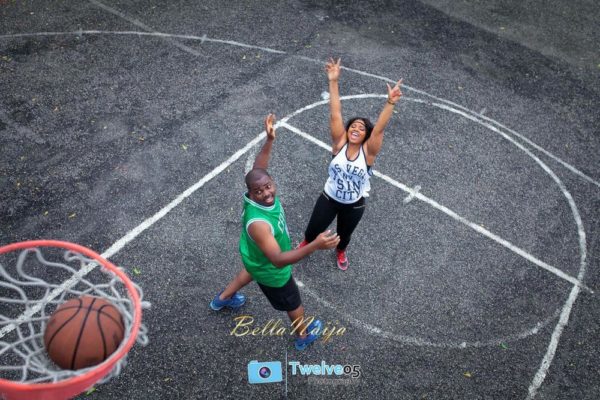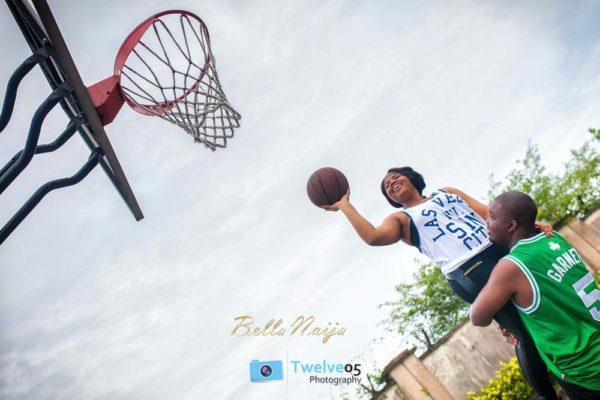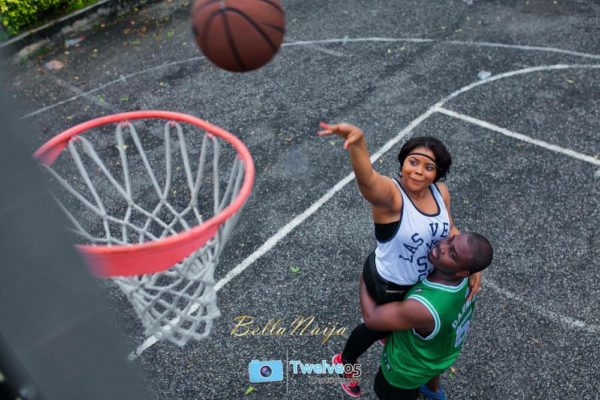 After another 3 months we got talking again and on Valentine's Day 2011 I got a text from him saying "I don't want to not love you, I don't want to not spend the rest of my life with you. I don't want to not grow old with you…Happy Valentine's Day" some minutes after that I got a Valentine's Day package with all sorts and I was feeling on top of the world. He apologised for not being around and I requested that he come and ask me out physically, which he did the weekend after, and I haven't regret my decision since then.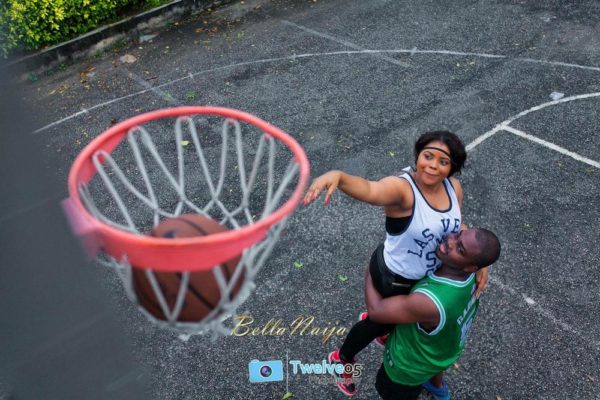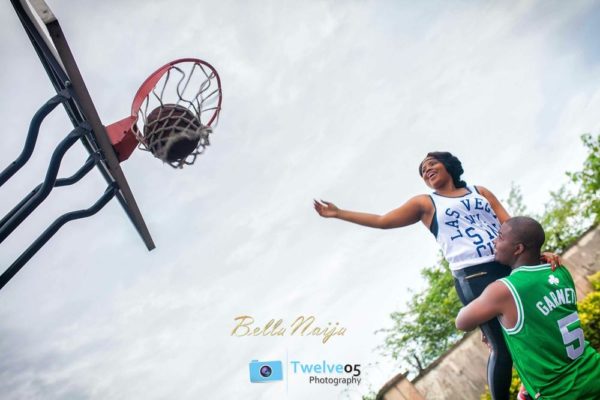 How We Met
from the Groom, Seun
The first time I met Seun (MY LOVE) was when I went to visit my younger brother in Babcock University while I was in 300 Level Biochemistry at OSU. My twin sister said I should meet a lady with certain qualities, and that's why I became attracted to Seun during my second visit to their school. I was in another relationship at that time, so we were just friends. On various occasions I went to her house with my brother to say hello during Christmas because her family lives close to my family.
During my NYSC year I became single again and unfortunately I was in Yobe State (NYSC State) and I was just thinking about her. I sent a message to my brother to send her number to me. Some days after I sent that message to my brother (Seye) I became ill. My phone rang and by the time I answered the call, I heard her voice. After then we talked and talked and talked for like forever.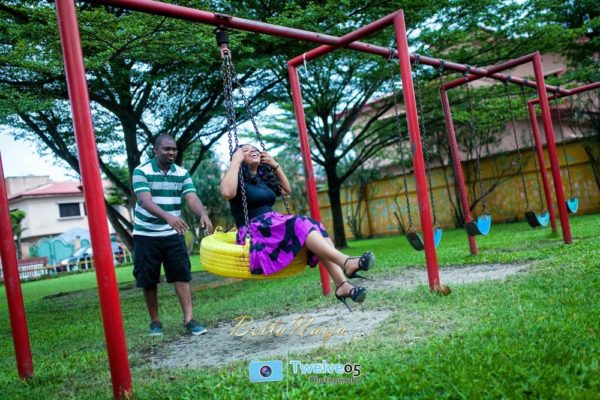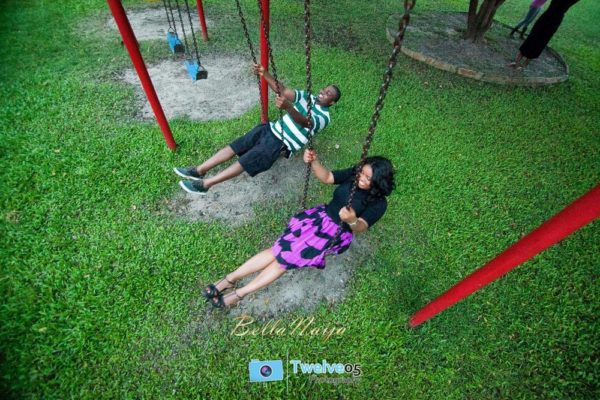 After a while the communication reduced because of proximity. NYSC was going to end in another 6 months and I was anticipating seeing her because we had not seen in almost 4 years.
Immediately I concluded my NYSC programme, I called her and I told her that I'll like to talk to her. She agreed to meet me in Mr. Biggs and I was waiting for her, I knew that she would look a bit different but I had no idea how she would be after almost four years.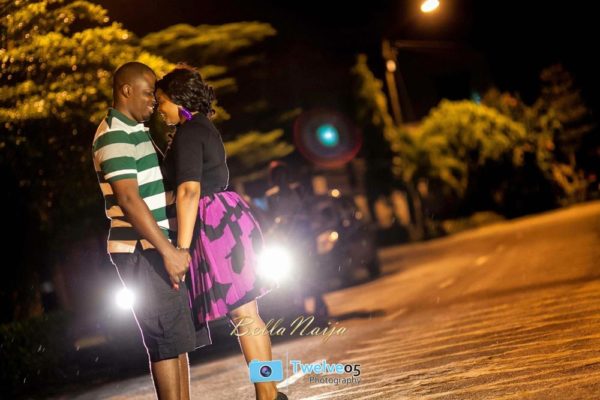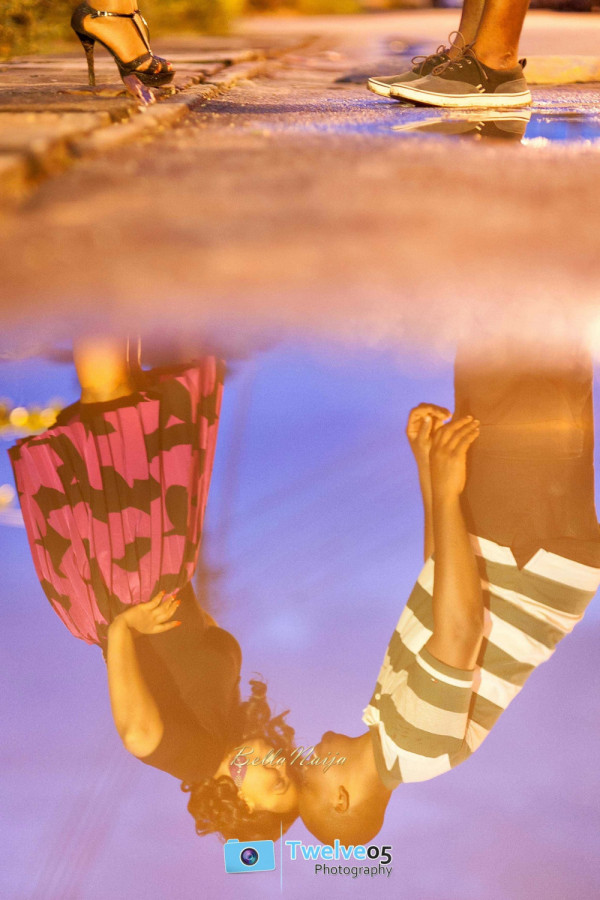 She showed up some few minutes after I got there, and as she walked in I looked up and I said to myself "Am I not in trouble?", she looked so beautiful and so different from the young lady I first saw almost four years ago. I was so confused and almost changed my mind about what I wanted to say. I couldn't say anything for the first five minutes; she hugged me and sat down very close to me.
Shortly after, I noticed that she became comfortable so I asked her out. I actually told her that I want a serious relationship with her and I had already made up my mind even before I finished NYSC. She didn't say anything and I began to wonder why. After a few minutes trying to convince her, she later said that she had a boyfriend. I still promised her that I'd keep in touch.
I moved to Lagos permanently and I started looking for a job in Lagos. We kept talking as friends from time to time. After some months she started calling me more often and I didn't broach the topic of us having a relationship again.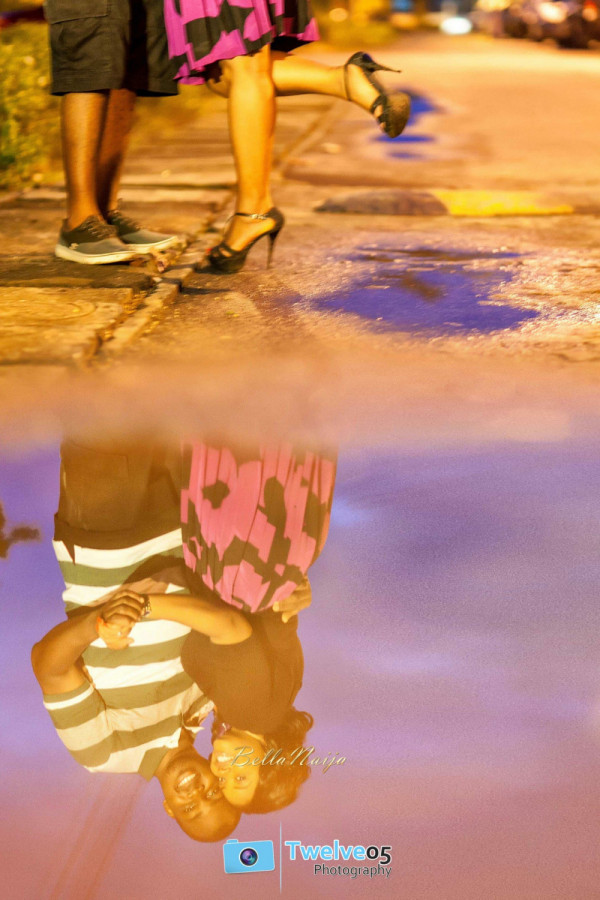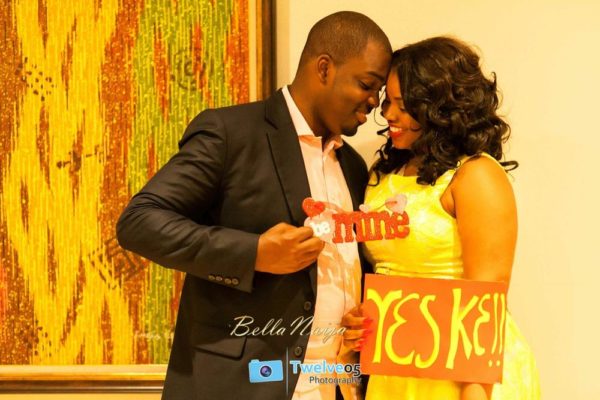 Valentine's Day was around the corner and I wanted to try something different. I sent a valentine's gift through my brother's girlfriend (who is now his wife) to Seun in school and I also sent a message saying, "I don't want to not love you; I don't want to not spend the rest of my life with you. I don't want to not grow old with you…Happy Valentine's Day"
I still didn't get any reply from her and we continued talking more often. Suddenly I noticed that she started telling me about major decisions that she would want to take, she also started carrying me along with all her activities. It was looking as if we were already dating even though she hadn't said yes. I had to reciprocate by telling her about my every move. It continued like that until I asked her one day why she had not said "yes". She told me she didn't say "yes" but she was doing "yes".
Shortly after the relationship started I was transferred outside Lagos and we had to find a way around keeping the relationship. For the record, she still says that I didn't ask her out very well… Lol.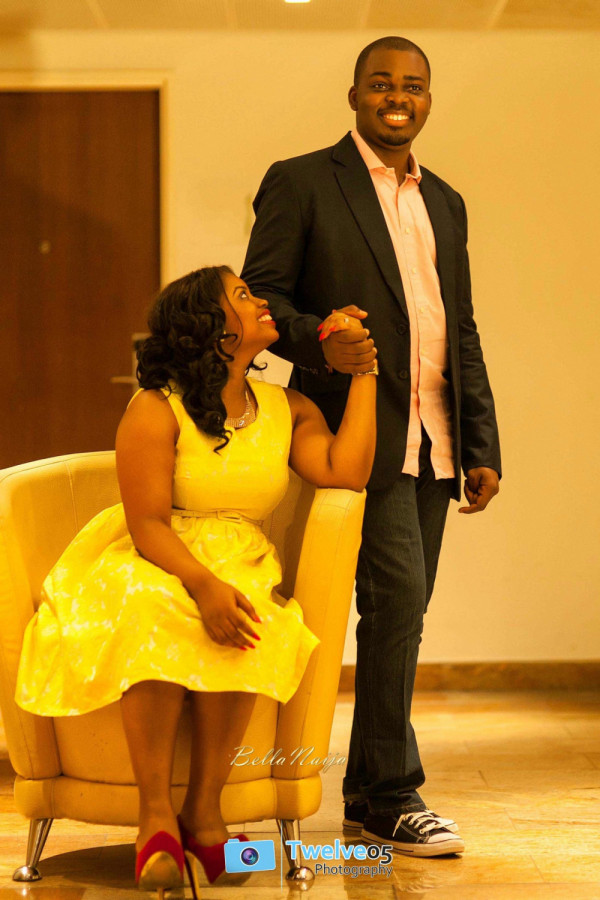 The Proposal – August 1, 2013!
from the bride, Seun
It was my little niece's birthday and I had told her I had a surprise for her, not knowing that someone was cooking up a surprise for me too.
I had always imagined my proposal in my head and how my reaction would be and all sorts, until I got faced with it. That day I had a meeting with a client in VI and I was to go Seun's house in Lekki afterwards. The meeting went on longer than planned so I got to him at about 3pm very tired. He suggested we see a movie but I refused because I was too tired. So I suggested we create our own cinema setting in the sitting room. I got him a nice Polo shirt and he gave me a perfume too (the gift thing was not planned at all). I noticed he still had something with him, but I was too tired to even ask questions.
I got his laptop and was about to play White House Down, when he started asking me questions like, "do you think I can take care of you?" … I was wondering if was he really expecting an answer. He asked again if I think I can marry him, I just laughed hysterically and faced the laptop sideways. I turned to ask him a question only to find my darling fiancé on both knees with this beautiful ring staring at me.
I was like, "OMG what in God's name are you doing?" and I just started speaking in other tongues I could not interpret. Looolll
He took my hand and placed the ring (I still hadn't said anything). I looked at the ring in my hand and I felt like I was going to pass out. So I removed the ring and placed it back in the box while I kept quite in shock. I practically ran into the ladies to catch some air as I was not expecting it at all. (You how we have this proposal reaction planned in our head, at that point I couldn't even act it out….Looolll)
After we took a stroll I wore the ring and updated my BBM status and started screaming,  "Yessss yessss yessss!" 
The ring fit perfectly and I was wondering how he knew my size….. Sometime back I lost my fashion ring not knowing that he was the thief. ..Looolll. And the funny part was that we were both searching his house for this ring.
It wasn't the exact kind of proposal I imagined, but I'm glad it happened the way it did. It was very peaceful and I was able to take my time to react (it almost killed him though…Lol.)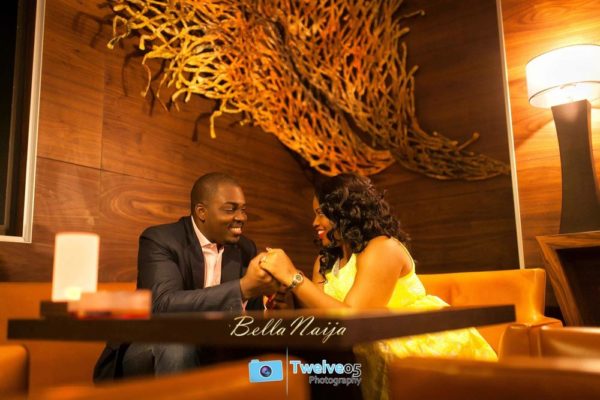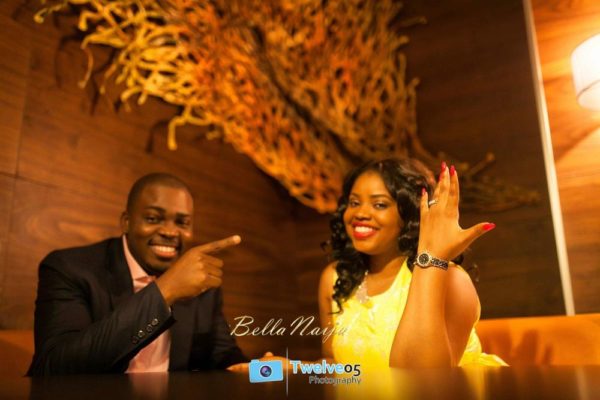 The Proposal
from the groom, Seun
I had had it in mind to propose to her, but did not know exactly how I wanted to do it… When I did it, I was on leave that period and it felt like the best time to make a move.
She told me she had some things to do on the island, so I asked her to stop by when she was done. I was going to take her to see a movie, but when my babe says she is tired ehn just accept as in "gba kamu"…Looolll
So I had to think of another way to act it out. She gave me a Polo shirt and I had a perfume for her too. So I felt it was a good time. I started asking her questions jokingly and she gave me this look like, "ki lon se bobo yi?" (what's wrong with this guy?). When I noticed she had looked away and was distracted I seized that opportunity and went on both knees waiting till she looked at me with the ring in my hand. When she did, I asked her to be please be my wife and the mother of my kids. The expression on her face was as if she had seen a ghost. I was beginning to think maybe I didn't do it well. She started speaking in other tongues and ran away. (I'm laughing now men, but it was not funny that day o!)
She said we should take a stroll within the estate (she was still yet to give an answer o). You do not want to imagine all the thoughts that went through my head. After about 20 minutes of what looked like a nightmare for me, she updated her BBM status, wore the ring and started screaming "Yessss yessss yessss."
I was tooooooo excited I carried her swirled her round and round. After taking that big step I have not had any reason to doubt my love for Seun.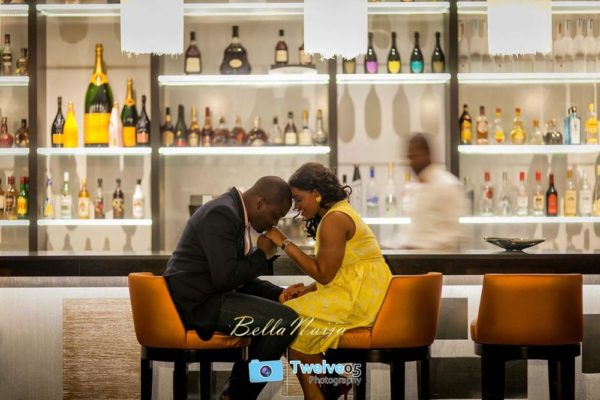 Photography: Twelve05Photography | email: bayo (at) twelve05photography.com | instagram.com/twelve05photos