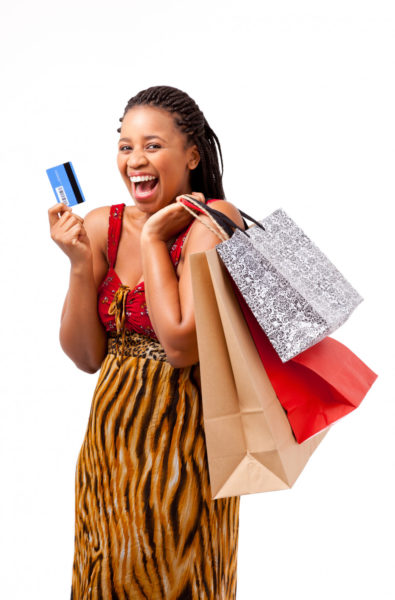 We know how Christmas season is around the world. There is so much excitement and everyone is out and about, trying to get decorations, gifts, food stuff in large quantities — the list doesn't end.
Usually, around festive periods such as this, big Lagos markets like Balogun, Idumota, Alaba, have no crowd control. Battalions dash in and out; buying and selling non-stop. Even when you think you have bought it all, there will always be one thing left to purchase. Christmas shopping can be so rigorous causing many people to get worked up when it is not necessary.
If you are a woman, Christmas is probably the busiest season for you; that's when you remember you need to change the curtains in the living room, put beautiful decorations to give it that Christmas feel. It's also the time when you have to shop for the best outfit for your kids, get something really nice for your husband, buy gifts for the dearest and nearest, buy a lot of groceries, foodstuff…etc.
Hopefully, you're thinking about your Christmas shopping early enough so you're not scrambling to find something the week before and risking life and limb tripping over screaming toddlers at the market.
Here are a few shopping tips
Set a Budget:
If you have a budget, then you have control over the things you are purchasing. Trust me, you will find anything and everything that will catch your eye at Balogun market. My advice? Turn the blind eye. Don't fall victim of overspending. Setting a budget will help you stay on track. Many people become unreasonably extravagant during festive periods. You could find yourself counting down till the end of January when the next salary will be paid.
Make a List
Draw up a 'to-shop' list of items. It is ideal that you have a list that guides your purchase. This magic list will save you from having to go back to the market the next day because you forgot to buy an important item. Make sure to buy in bulk so you don't find yourself running back to the market the next day.
Shop Early
Shopping early helps you avoid last minute desperation. By 'early' I mean a month before Christmas or towards the end of November. There is absolutely nothing wrong with it. Just so you know the buzz is everywhere. If your neighbours raise their eyebrow at you portraying you as eager, let them wait a week to Christmas before shopping, see how it turns out for them. Shopping early can help you avoid out-of-stock items. If you wait a week or two before Christmas, shopping ordeal will be so stressful and the price of items will be ridiculously high. Why not save yourself the trouble and shop early!
Shop During Off-Peak Periods
It is safer to shop around mid-noon or weekdays where you are not stumbling into too many people and screaming "excuse" me every second someone appears in your way. That happens a lot during peak periods. You even have some marketers pulling you in an effort to draw attention to their goods. You definitely can't shop all day so fix days for each category of shop list. You will have peace of mind that way.
Be Quality Conscious
Many marketers tend to duplicate items during festive season. You will see two items that are so alike, when you open the package or use it for a bit, the item starts acting up. Don't let the excitement of the season overshadow your sensitivity. Pay close attention to what you are buying.
Buy Something Durable
Sounds like common sense right? Wrong! I once had a friend (whose name I will not mention because it's totally me) that liked to buy her sister, ricos, the kind of chocolate that melts in the mouth almost immediately it touches the tongue. So, early during the Christmas season, she bought up a lot of Ricos Chocolates and put them away in her gift box. At Christmas when I…I mean she, took them out of the pack, she found them spoiled and melted. So, make sure you don't buy any food or item that can spoil.
Online Shopping Care
If you love to shop online, like me, you need to pay extra attention. There are devourers everywhere, especially this season. Securing of credit card information is very sensitive. Always take extra care to know you are shopping on a secure site that encrypts transaction info. When asked to enter card information, look for "https://" at the beginning of the website URL. The 's' indicates that the information being transmitted is encrypted for privacy. Also, be careful when answering emails asking for personal information.
Have Extra Gifts
Don't be caught unawares. Something always comes up. You make a new friend a week before Christmas, your brother visits with his new girlfriend, etc… My point is, always have a few impersonal gifts just in case. – like a bath set.. Make sure they are wrapped and ready in a pinch!
There! You have a stress-free Christmas shopping and a terrific holiday!