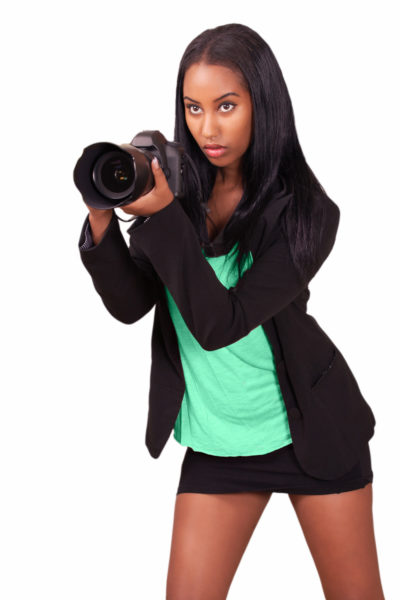 In photography, it's important to know your strengths and carve a niche for yourself. There are so many areas to choose from; nature/wildlife, fashion, portraits etc. One may not be so lucky to be well versed in all, but one area I have become weary of is wedding photography.There is absolutely nothing wrong with wedding photography. In fact, it's one of the biggest money making areas in photography in Nigeria. It's a beautiful day where two people declare their love for each other, and wouldn't it be awesome to capture those priceless moments? However, thus far, I haven't been having too much fun at it.
I remember one time I went along to do wedding prep pictures for a friend's sister who was getting married. I was as eager as a beaver, and on getting there she was already getting her makeup done by a lady who can only be described as the most cantankerous makeup artist in all the land. As I was trying to get my shots, I noticed the bride was not smiling whatsoever. Reason; she did not like the make up at all and the makeup artist wasn't trying to hear that.
All this time, I thought that when you paid a makeup artist, they were meant to give you what you wanted and not paint your face anyhow they like. Well, that's exactly what this particular lady did. Naturally an argument ensued and she accused the bride of not wanting to look like Kim Kardashian and Nicki Minaj!! Really? For a bride? Who was this woman? Suffice it to say the bride was not happy at all and the makeup artist stormed out leaving the bride in the lurch. I thought I was in the middle of a Mexican soap opera. Could this really be happening? If looks could kill, the bride would have been convicted of murder!
Another time, I was at a wedding reception and typically, during the reception party, we go around trying to capture golden moments of the guests having a good time. There was this particular "couple" who were grooving and having fun, really doing the Azonto justice and I thought; what a nice shot! As I looked through my view finder and focused, I noticed the guy was wagging his finger incessantly meaning "NO PICTURE". I decided to move on, maybe after a few drinks he may be more receptive because I could see the woman was already smiling for the camera. Also my Lagos people like to front, sometimes you have to give them time to warm up to the camera (unless they crashed the wedding and didn't want any evidence)
An hour later, I saw them grooving and getting cozy, it was such a pretty picture, this guy doesn't know what he is missing! I was quick; I got my shot and moved to another part of the hall. By the end of the evening, I was already on my way out when the guy came up to me and demanded to see the picture. Because that wasn't such a strange request, I showed it to him and he asked me to delete it immediately. I was surprised, it was a nice shot, they looked great together, and I told him it was lovely but he wasn't having it. He made a few subtle threats so I deleted it straight away. I was annoyed. I felt "chanced" and harassed! What was the big deal? As he walked towards the parking lot to his car, he removed something from his pocket and slowly slid it onto his finger, it was a wedding band!
These are not enough reason for me to totally run from wedding photography because surely, not every MUA is a witch and not every married man will be moonlighting as a single "awon boys" at receptions! Therefore, I will keep an open mind!
Photo Credit: Dreamstime | Sanjay Deva