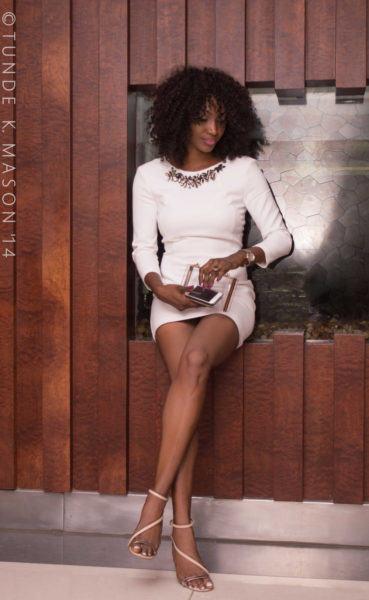 This is a story of how Little Me woke up one day and decided to be something else.
You know, one of those annoying people who always seem to have a soft smile on their lips. I figured it couldn't be so hard… All I needed to do was make a conscious effort all-day, every day to smile instead of scowl.
This is the story of how fourteen years later Current Me is still consciously reminding myself to smile like an annoying person all day, every day.
Easy enough, I guess, but…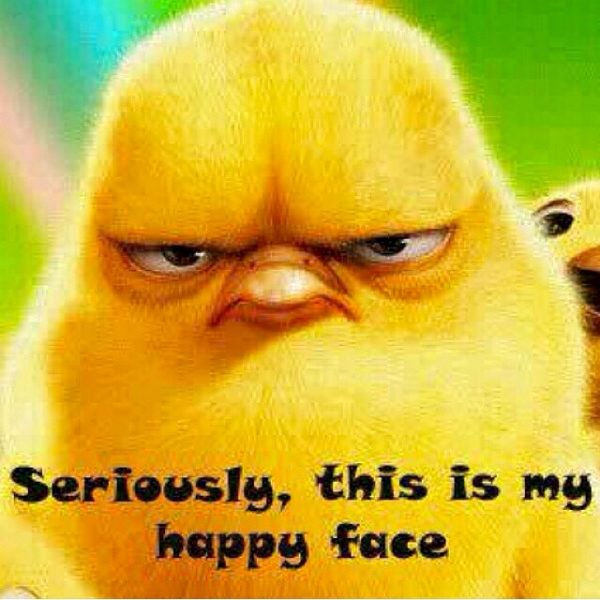 This lofty declaration of mine was made in those bleak post-secondary school/ pre-university days when Almighty JAMB was just tensioning us anyhow. It would seem I had become the skinny black girl in the estate who walked around with a vicious scowl. Understandably, I was avoided by all manner of living things- plants and animals included.
In truth, I had no idea that I had become The Lady of the Dragon Face, until one day, a son of Adam who had apparently had enough of my 'dragon face' shrieked with exasperation from a safe distance,
"Ahan! Wazz wrong with you sef?! Yuu just be franking your face efri'time!" he gave me a stinging hiss to buttress his point.
Huh?!
What was that?
I blinked at his outburst and chose to ignore the bend-leg English. Something wise people have said time and time again about focusing on the message and not the ibon of the messenger.
Like when you are in church and the fiery minister, filled with the Spirit of prophecy screams into his microphone, "Beloved! Close your eyes! I am hear the Holy Spirit spoking to me NOWWWWWWWWWW!!!"
Exactly. Don't let Esu play ten-ten with your destiny. Just close your eyes and murmur Halleluiah and FOCUS on the message. God bless you IF you are like me, whose brain is on AAGBO (Automatic AutoCorrect of all Incoming Grammatical Bombs).
Anyways, thanks to Mr Franking-Face-Why, I decided there and then that I would try to smile more, NO MATTER WHAT.
And so, the next day, I rolled out of bed with this decision now rooted firmly in my mind. No sooner had I tried to visualize something that I am sure was deliciously important at the time, had Mother summoned me to the kitchen. She told me to do the dishes – something I especially hated- because not only did I have to single-handedly wash the dishes used by a full house, I had to rinse them all three times and then dry them with a soft cloth. Usually, washing everyone else's dishes had me frothing at the mouth with great displeasure. On that day, I did so with a soft smile on my lips. A smile that still didn't falter when just as I was about rounding up, I was handed two MASSIVE BOWLS of frozen tomatoes and shelled egusi seeds.
I was to un-shell all the egusi seeds, and then grind both items…
With a grinding stone.
"No, we are not putting on the gen for you, you are not to blend it, so start grinding…"my elder cousin explained matter-of-factly to me.
And I felt the smile drain from my mouth like syrup from the jaws of a shark.


And here I am, December 2014… I haven't forgotten that I am supposed to smile like an annoying person.
I rolled out of bed on Monday morning feeling like I swallowed 10 kilos of tapioca and yeast-flavored agege bread and washed it down with a fizzy drink. I swear my tummy was doing bulu-bulu-bulu-buluuuu! Blasted lactose intolerance!!!! I felt like a Grinch but my mind told me I was still stately and majestic in her eyes… I yimu'ed instead of saying awwww, thank you like those annoying smiling people. I proceeded to walk and managed to ignore the crink in my back as I galloped/waddled myself to the kitchen like a constipated cow. I reckoned green-tea and yoga was just what I needed.
Monday was my day off work, and so I decided to conduct an experiment. I would go about my business and see just how much of a Grinch the average Nigerian was. After-all, the whole saying about "Nigerians being one of the happiest people on earth" had to come from somewhere. My experiment would tell me if the philosopher who came up with this somehow confused "celebratory" with "happy". Because walahi, I don't see many annoying people with permanent smiles on their frozen cheeks…
*chuckles… So says the Grinch with the Afro.
I decided to BE a smiling Grinch with an Afro. See whether my smile would evoke smiles from others of if it would annoy them further.
I chose three key locations to run my experiment… the market, the bank and a drive through the notorious streets of the mainland.
I hit the market like a boss… spring in my steps and all. Na so I just dey price their market in better English sef. I hadn't even gotten far, I was just walking on my own jeje-jejely when one iya-alata who was apparently so irritated by my smiling face and springy steps yelled,
"Ki lon she e, t'on bo eyin oshi bi ewure ti won ti sun l'orun? Ki lon dun mo e, l'aaro kutu kutu? Jo, sun s'egbe k'o ma da oja mi nu jo oooo!"
(What's wrong with you, that you are spreading all your teeth like a strangulated goat? What's exciting you this early morning?" Please move to the side and don't bump into my wares please!")
HAHHAHHAAA! Grinch Alert! Thank you for participating in the experiment jare.
On to the next one…
There I was in the bank's car park, seated in my car. From my rear-view mirror I could see a passer-by walking through… he was walking somehow sha. Zig-zag-shaka-shaka-ish….
GBOSA!
Bros jam my moto sha. Walahi.
"Yeeeee!" he squealed as he rubbed his shin. And then the rant started.
I just dey smile dey go. And how he hated my smile. He demanded an apology from me on behalf of my car. The bank security men had to hurriedly remove him from their premises.
GRINCHIOUS-GRINCH… Nothing do you sef jare. Carry go.
I didn't have to go far for the conclusion of the experiment. The shouting, horn-blaring, swearing and chaos of the Lagos commuters was enough research material. The driver of the car in front of me got into a road-dragging incident with one of those Keke-Marwa drivers. Things were said, and just like that…
KAAAAAAA-TUAHHHHHH!
The keke-driver delivered one hot, slimy kelebe into the face of the driver of the car and sped off like that tyrant of a mouse that always harassed the cat; Tom.
EWWWWWW…
That night I snuggled into my duvet with what was left of the smile on my face.
Tomorrow was another day to try and smile through the daily dose of the chaotic intensity that was living in Naija. It wasn't over yet. I might be a grouchy Nigerian, but at least I was alive.
I smiled some more.
Have a beautiful Tuesday!