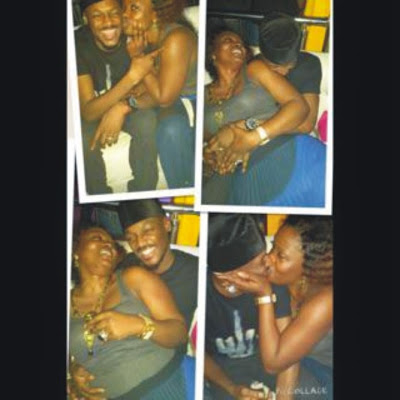 A picture of 2Face Idibia and Pero Adeniyi, mother to 3 of his children, kissing in the club, has surfaced and is causing quite a storm already.
The father and husband was highly praised in a recent interview that Annie Idibia had (click here if you missed it) where she also talked about dealing with the fact that he has 7 children from 3 women.
According to reports, the picture of 2Face and Pero together was supposedly taken as recently as a few days ago when the two of them bumped into each other at one of 2Face's clubs in Lagos.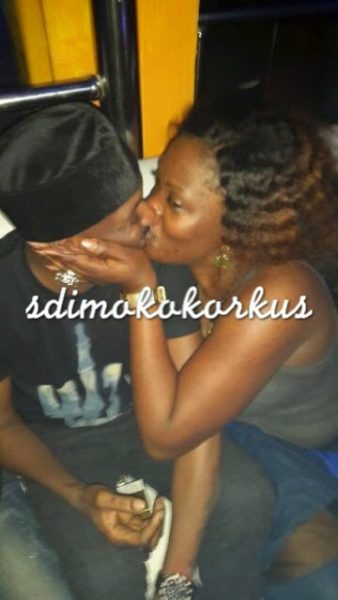 SDK reports that things haven't been so smooth between 2face and Annie recently (as a result of third party involvements) but by all indications from Annie's interview with Motherhood In-Style magazine things are going well for the Idibia family.
In her interview with Motherhood In-Style Annie was asked about her relationship with Sumbo and Pero, the two other women in 2face Idibia's life.
About Sumbo she says 'I love my boys. I wish I could share the same with the others…I have a very good relationship with the boys and their mum. My daughter has a good relationship with their mum too.'

About Pero she says, 'I try to keep it civil with everybody; I make sure I am accessible enough. The kids come visiting. I try to be civil in a way that they are comfortable with allowing their kids to visit their dad. I mean, I'm cool if you're cool."
Fans are now saying there have been hints of a crack in the marriage from Annie's Instagram account as far back as 4 days ago, Friday night, with the actress posting cryptic messages and quotes like this:
What are your thoughts?
Photo Credit: Instagram
Additional Photo Credit: Stella Dimoko Korkus