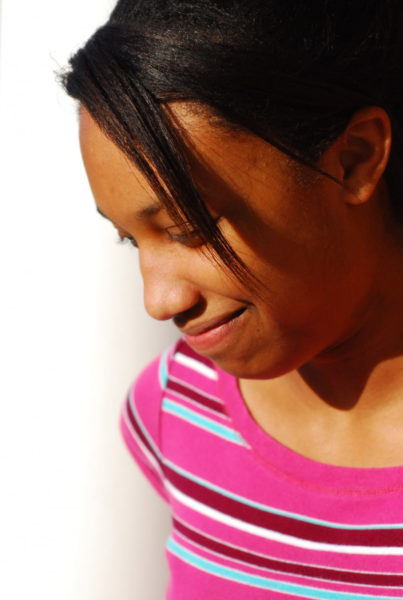 I don't know about you but I certainly remember my first crush. I was in primary six and in "love" with my seat partner. I still remember the things that fascinated me about him. He had a 24-set coloured pencils pack and he was not selfish with it – talk about a real gentleman. We would even share our break-time snacks with each other. Best of all, his fancy wristwatch was leather! Most children in our class, including me, wore cartoon-themed rubber wristwatches but homeboy had leather! We were both runners for our school so I thought we were soul mates.
My feelings burned bright until he told me he fancied our mixed-race classmate who was always asked to be the match-past queen. (Seriously, every single time!)
I eventually got over lover boy after an even friendlier boy beat his 100M race record. There was no loyalty at that age.
I was 9 and in "love". I planned my entire future in my head with bae(I exaggerate a bit) until I realized that he didn't have me in his plans. I have had crushes after that, some more memorable, but what is recurrent is that I try not to dwell on them for a long time. If I cannot sum up the courage to tell him or I do and get no clear feedback, I dust my slippers and move on. I live by the 'Life is short' principle.
As long as we are human, we would always have crushes. There would always be that unavailable or hopefully, available person who catches our attention.  In fact, the more unavailable the person it, the more attractive he/she automatically becomes. The fun is in the chase.
There are people who crush on their love interest for years hoping that someday, an opening would arise and they can declare their love. They undergo all sorts of humiliation in the name of love. The unfortunate thing is that the crush interest may be undergoing neglect from someone else.
I have come to believe that most crushes follow the domino effect. You fall for someone and that someone falls for someone else and it continues. The minute you break out of the effect and find someone who feels the same way, you finally understand how exhausting the crush process is.
We have all been rejected at some point (don't rub it in our faces if you haven't) and we may have handled it with a degree of dignity but there are times when we don't know how to take 'no' for an answer, especially when we feel we are too close to back away.  Any minimal interest from the crush magnifies our hope a million fold.
If the person you are pining for doesn't feel the same way after a good pursuit, shouldn't that be a sign to move on?
My reasoning is this: It is only when you are absolutely certain that the love interest would eventually come around that you can keep going long after necessary. If not, there are people who would appreciate your advances, especially the ones who have been secretly or opening seeking your face.
Who knows, you may be happier with someone who wouldn't put you through all that unnecessary pain.
This whole piece does not apply to those who crush in silence. You need to find the courage and tell the person because he/she may not even be aware of your feeling towards them. The more you hide your feelings, the more it gets stronger.  Wouldn't it be amazing if the feelings are reciprocated?
Photo Credit: Dreamstime | Jennifer Russell