There is no doubt that Peter Okoye and Bovi are hands-on dads.
The two entertainers shared photos with their kids last night.
Peter Okoye shared an Instagram photo of himself and kids Cameron and Aliona as well as his nephew Andre riding bikes in his home.
Bovi shared a late night picture of himself and his kids goofing around in bed.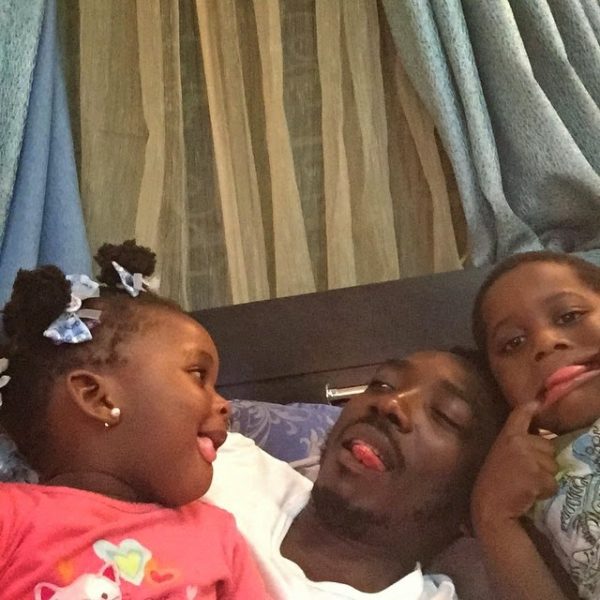 Cute.
Photo Credit: Instagram