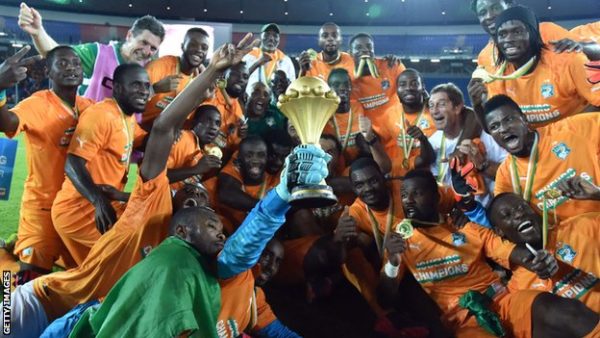 Even when the goal you hope to achieve seems like a daunting task, you must never lose faith. Keep your eyes on the prize, and victory is certain – Ivory Coast's Africa Cup of Nations (AFCON) win exemplifies this viewpoint.
The Ivory Coast football team, Les Éléphants, won the 2015 AFCON tournament for the first time in 23 years, AlJazeera reports. They beat the Black Stars of Ghana 9-8 during penalties, following a goalless draw.
The last time Les Éléphants won the tournament was in 1992, after they beat Ghana also via penalties.
***
BellaNaijarians! You have what it takes to achieve your dreams. Keep your eyes on the prize and soon, you'll experience sweet victory – just like Les Éléphants 🙂
Photo Credit: BBC/Getty Images