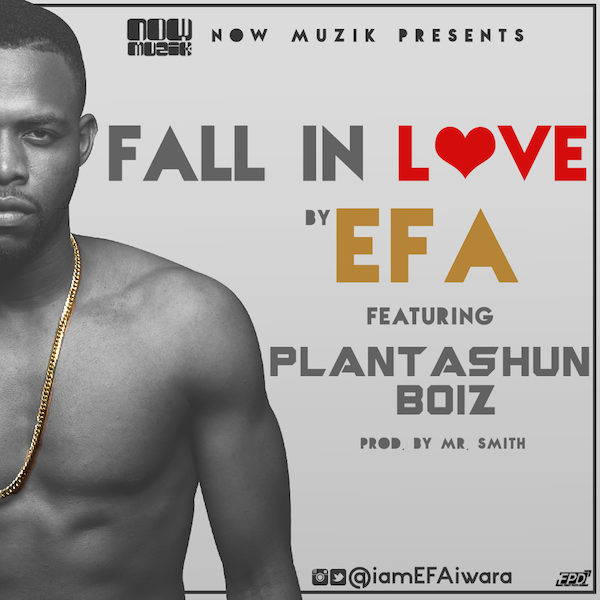 Now Muzik rising star EFA has released his first song of the year titled "Fall In Love" featuring the legendary Plantashun Boiz.
Efa tells BN  "The song is a celebration of young love and reminisces on the good times gone by wishing they would come back. The writing is intentionally tongue-in-cheek and real because real life is not Hollywood",
Fall In Love marks the first time ever any artiste would manage to feature all three members of Plantashun Boiz on a record in the nearly 20 years since the group has been in existence. As expected, EFA is excited by that fact.
"In my few years of recording and performing, I have been blessed enough to be on songs with some great artistes. But I don't think anything compares to working in the studio with the Plantashun Boiz. On top of that, knowing that, X-Appeal apart, I'm the only artiste who can claim to have worked with 2Face, Blackface and Faze as a group is totally awesome."
He continues. "That experience will go with me to my grave. I honestly would have never thought, back then in Ibadan, that I would be able to share the air these guys breathe. Now imagine sitting in the studio with them and creating this record. Surreal!"
Fall In Love was produced by Mr. Smith and mixed and mastered by Bigfoot.
Listen
[audio: https://www.bellanaija.com/wp-content/uploads/2015/02/Fall-in-Love-Master-BellaNaija.mp3]