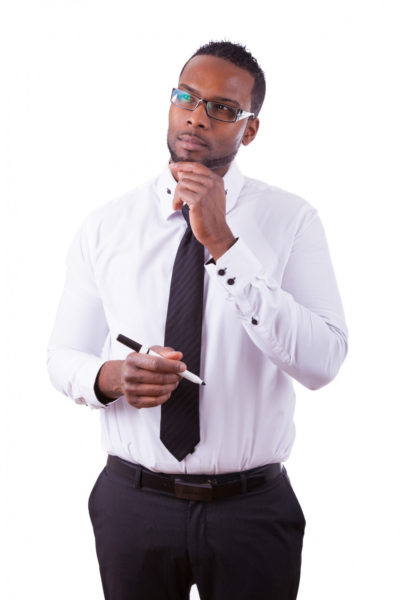 Mr. Dogboro Simon Jones was my Literature in English teacher in Senior Secondary 1 (SS1), when I was a student of Alakoto High School Tolu, Olodi Apapa, in 1992. I think he was carefully positioned to make a fundamental intervention that changed the course of my life forever. I was never a dull student during my secondary school days. But I wasn't in the top five percent of my class either (well, until my turning point at least). You see, mathematics which was my shibboleth always ensured that. However, I was strong enough not to be ignored by all my teachers, except Mathematics teachers of course. And trust me, the feeling was mutual!
So when I started Senior Secondary School, I naturally followed my friends to the sciences hoping to become an Engineer when school was done. Big mistake! My Math never improved, Chemistry and Physics came with formulas to compound the issue and I became lost at academic sea. After first term, I knew Sciences wasn't going to work for me, so I had a meeting with my mother (hoping she would understand my plight and present it to my father) with a proposal to the effect that I needed to change my school, so I could return to Art class where I knew I would excel. My proposal was bluntly flung out by all at home. I guess when you occupied the seventh position in a family of ten children, your opinions mattered less. So, with a rebellious heart, I stopped going to School knowing full well that I would never pass Chemistry and Physics.
By that act of rebellion, I was hoping my folks would be frightened that I was going to drop out of school and yield to my request. Apparently, I misjudged them. So for over a term, I didn't go to school, wasn't relating with anyone at home and generally hoped that the situation would resolve itself. Their position was that I should go back, repeat that class and change to Arts. After all the psychological torture, inevitable depression and series of counselling from friends and everyone outside the family that cared, I called a truce and returned to confront the shame of repeating that class! My mother had to go with me to meet with the Principal, to discuss my long absence from school. In the end, I was made to write the promotion examination in science class as a mere formality. Of course it was a fiasco. It was my worst performance ever in all my academic endeavours to date.
When I agreed to return to school, it was only to get peace from those who wanted to save me from myself. I didn't understand all the fuss they were making about dropping out of school; and decided I would manage to graduate from high school so that they can all leave me alone. The mindset concerning students who repeated a class was that they were not smart. Else, why didn't they get promoted with their colleagues? It was very humiliating I assure you. I became that boy who sat at the back of the new class, and just read my books, not talking to anyone until much later.
Not surprisingly, I felt very comfortable with the Art subjects. Then we had a test in Literature in English, and it changed my life forever.
It was a drama genre based test on 'Sizwe Banzi is dead'. By the time the result came out, I had obtained the highest score. Not only that, the teacher-Mr. Jones had written a note on my paper requesting to see me. However, I was indifferent to both the scores and Mr. Jones' note. After some days, he asked some of my classmates to bring me to him. His first statement was 'you did very well in my test, why haven't I noticed you before now?' I explained how I came to be repeating the class, and Mr. Jones proposed that I took the General Certificate of Education (GCE) examination in SS2 before I got to final year. I shook my head at him, hoping he too would just leave me alone so I can go through my remaining time in school in peace. Matter of fact, I didn't think about what direction my life would take after high school. But he didn't. He assured me that he was confident I would pass Literature in English, English Language and any other three subjects to give me the basic requirements for leaving high school. Anyway, he wrote to my father asking for his permission to allow him (Mr. Jones) enroll me for the exam, volunteering to pay for it.
My father had his doubts. First, I was repeating a class, next, no one had written that exam before graduating from high school in my home. He conceded however, and paid for the forms. Mr. Jones gave me some more cash to get some books and other incidentals. Not long afterwards, he left my school to pursue a course in the seminary to become a pastor. It looked like his mission was done in my school. He had met with me to restore my confidence in my academic abilities, assisting me to discover my path. Finally, I understood the reason why I was in school, and where I needed to be headed afterward.
The next session, I was made the class captain, and I also became a prefect in the school. I remember the principal during the interview to be made a prefect told me he had never appointed someone who repeated a class as prefect before; but that the recommendations in my favor were strong. It looked like I had become unstoppable academically, and there was no looking back. On the day we were to commence WAEC exams, since the result of the GCE exams that Mr. Jones had initiated was out, I made a quick stop to check my grades. Mr. Jones was right. I had passed five papers- two distinctions and three credits. Literature in English that started it all was a Distinction!
I wrote and told him the result which of course made him very happy. But I was just warming up. I cleaned out my papers in WAEC exams, wrote JAMB exams, promptly got admission to study law in the university and was preoccupied with school for the next seven years. In 2014, I got admission with Scholarship from the Dutch Government into United Nations University in the Netherlands. During that course, we had a field trip to International Labour Organization (ILO) Headquarters in Geneva. As I sat at the conference room with some eminent personalities, I remembered the boy whose future was uncertain in Alakoto High School in 1992, that was repeating a class, before Mr. Jones sent for me and made that life changing intervention.
After losing contact with Mr. Jones for over 16 years, by sheer providence I came across someone who knows him and we re-connected. When I saw him in 2013, he was looking well. He has greyed slightly but the years have been graceful to him. He is now pastor of a church in Delta State, and I am sure has a bigger platform to disburse the largeness of his heart.
People usually wait for those who have impacted them to pass on before they are celebrated. Mr. Jones is my living hero. Anyone who remembers Tolu school's complex, comprising 16 secondary schools notorious for hooliganism and gang wars; where axes and butcher knives were freely used by male students on each other, will realize how slim my chances of amounting to much was. Through his care and commitment to his job, there was one more boy off the streets of the ghetto that was my origin. For your intervention, you are appreciated…my teacher!
Photo Credit: Dreamstime | Sam74100