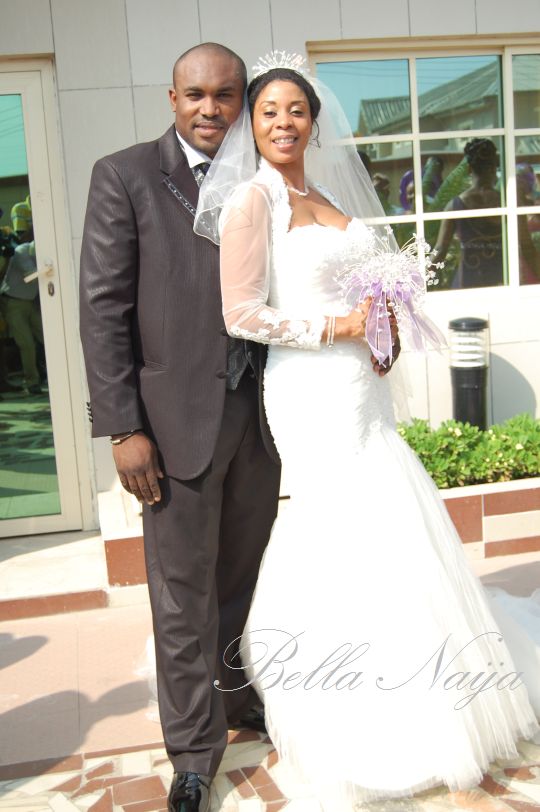 Would you give your spouse ALL the passwords for your phones and social media accounts? And have a joint account as well?
Openness seems to be the winning formula for Nollywood's Tricia Eseigbe-Kerry and her husband, Kingsley.
How time flies! BN featured the couple's star-studded wedding six years ago! Click here for the post.
In a recent interview with Punch, they talk about their shared love for God and more.
What would you like to change about each other?
Kingsley: Nothing. We are good the way we are and doing great. We are getting better by the day. Like they say, when it's not broken, do not try and fix things.
Tricia: I wanted my marriage to be built around our religious beliefs and that is what we have done. Also, there is nothing to change when you marry a man you have a lot in common with. We are fine the way we are and I thank God for that; we can only get better by His grace.
Do you have access to each other's phones and social media accounts?
Kingsley: Yes, we do. We do not hide anything from each other. We are very transparent with our phones and details of our social media accounts.
Tricia: He has all the passwords and so do I. At any time, we can access these accounts and know what is trending in our lives. It is encouraging to do that because it helps to build trust.
Do you operate a joint bank account?
Kingsley: Yes, we have a joint account.
How have you managed to stay happy and together as a couple despite the high failure rate of celebrity marriages?
Kingsley: I don't believe marriages fail because of status or profession, it is always about the individuals; their feelings at the time, Are they happy or not? Do they want to address and fix their concerns or challenges? If yes, they will try and make it work.
The secret to our happiness is simply God and we invested more time in understanding of His word because it is a manual on its own. If you fear, respect and honour God's words and commandments, you can only get it right in a relationship.
Read the full interview on Punch!