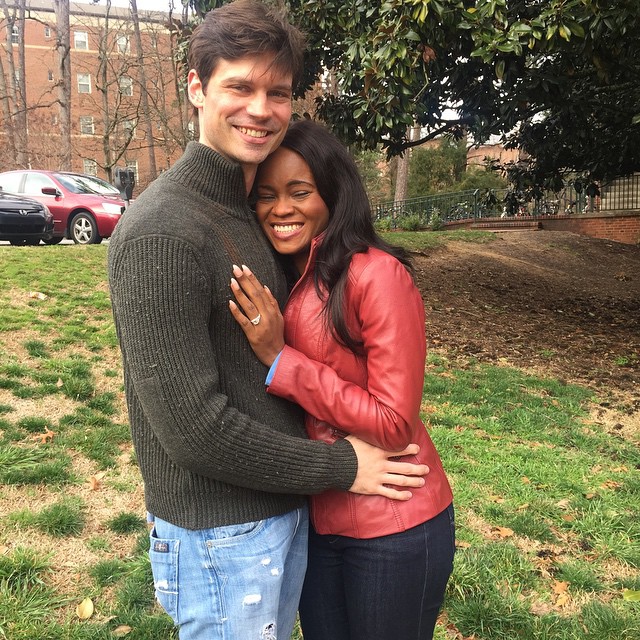 Journalist Adaure Achumba is getting married to Wes Ballance!
She met him on her first day in college in 1999, where he told her point blank he would marry her! After a lot of fronting, they started dating last year.
Here's her cute recap of what happened, as posted on her Insta page. The hashtags are so cute!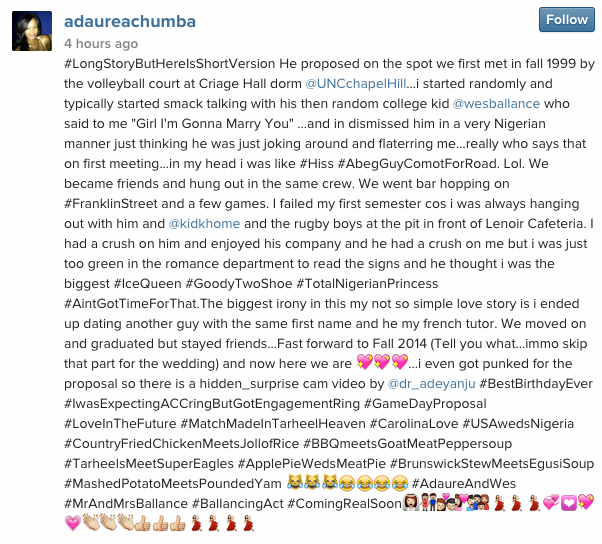 Adaure is a friend of the BN fam, so expect more wedding scoop here! 🙂 Congrats guys!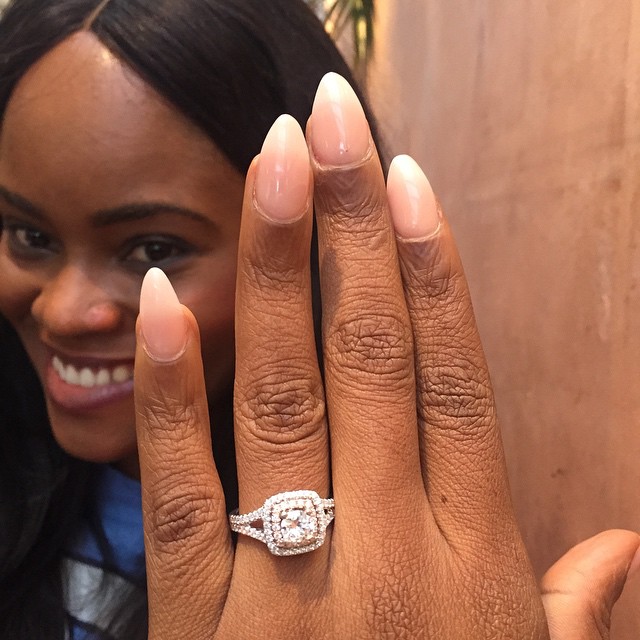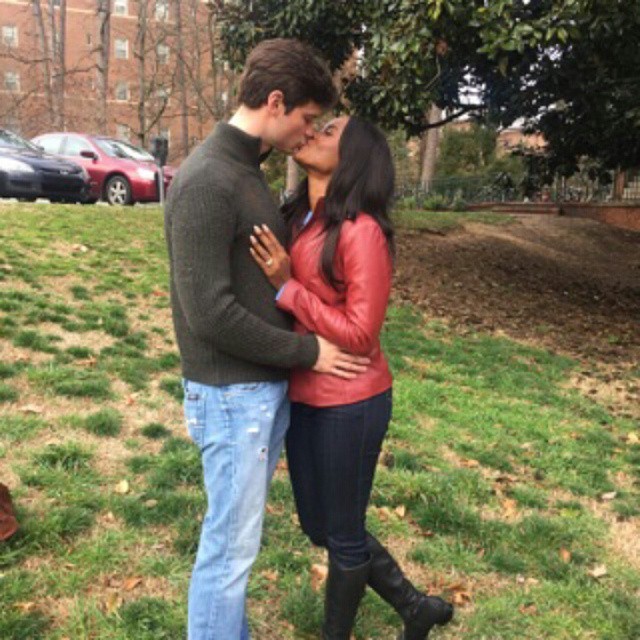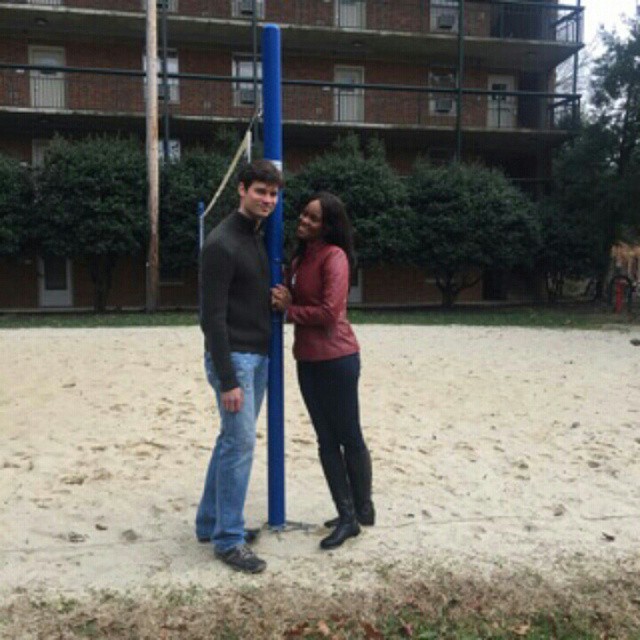 Photo Credit: Instagram.com