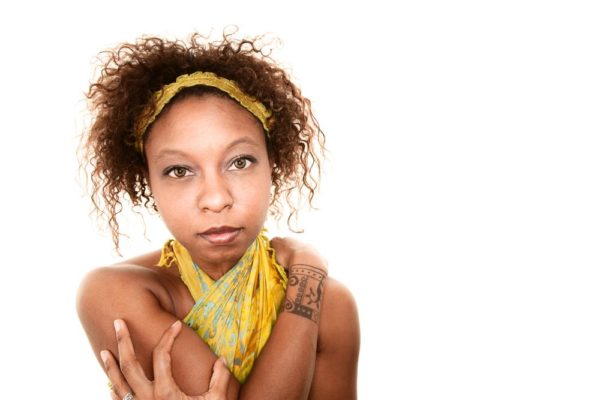 My beautiful son was fast asleep on the bed; he looked so peaceful. I could hear his gentle breathing and see the rise and fall of his chest. That was my motivation. As long and he breathes, I would do anything to make sure he gets the best in life, the life I didn't get. I glanced at my useless husband sleeping next to him and I sighed. It was 5am in the morning and he was still asleep. My son always crawled in at night whenever he was scared, which was now every night. I didn't like the idea but anything that put a space between me and the dead weight I married was encouraged. This has been going on for two years now.
I love my husband. Scratch that, I loved my husband. When we first got married, he was everything to me. Everything he told me, everything he gave me was pure bliss. I was content. Everyone thought I was under a spell because I couldn't see any man past him. At first, my mother wanted me to marry the son of a Billionaire importer but I refused. My refusal wasn't second guessed because he was short, fat and bald…bald at 28! The other decent wealthy men, however, caused a rift between me and my mum. The truth was that I hated when people made choices for me, and my mother was a master puppeteer and match-maker. She brought a lot of suitors for me, all from wealthy homes, but I wanted to marry for love. Boy, was I stupid! Mother dearest was only looking out for me. She wanted me to marry someone who would be able to spoil me and provide everything my father couldn't.  My philosophy was that love could withstand all tests, especially the financial test. Looking back now, I think I rushed into marriage. At twenty, I had no business with the word "Mrs." or anything associated with it.
I was from a middle class home. We could afford basic food, water, and shelter but everything else was at the discretion of my stingy father. I had to explain everything I needed to buy before I was given money. I used the word "stingy" so boldly because I am an only child but I was treated like I was child 1 of 16. The thing that drove me crazy about my childhood was that every Friday, my dad would ask me to write an essay about how I spent the money his "generous" hands so graciously provided at the start of the week. Failure to do so meant that the purchases for the following week were not that important to me. I stopped writing the essay at the age of 16 which meant that I stopped receiving money at that age. He was not even slightly curious as to how I afforded all that I did. My mother was a housewife and it broke her heart when she could not provide the basic things for me but what was worse was that she could not confront my father. She was still on "time-out" for having only one child…A girl!
My mother had her concerns about James but I was adamant on marrying him because I picked him. He had prospects and a potential to be great. He was a foreign trained, M.Sc. level petroleum engineer working for a big oil company. He didn't have a lot of money when we got married but he was so dedicated that I thought his promotion was imminent. It has been nine years since I unfortunately said "I Do" and he has only managed to climb to the seven hundred thousand Naira per month pay tier. That would have been enough if I had a job and we didn't have a son who needs to have the best in life. He is a good looking man with the most clean-shaven beards and at six foot three, he was almost irresistible; almost.  He has managed to maintain those looks because he sleeps till 7am. when his mates are up and ready for the next day by 5am. Two whole hours of extra beauty sleep!
Before you judge me, let me explain. Fortune smiled on us less than a year into marriage. James father passed, Lord, rest his soul and he inherited two building from him while his elder brother Benji, inherited six. No one knew the stingy man had all those properties until he kicked the bucket. The rent from the two buildings paid for our honeymoon in Turks and Caicos, got me a new car, changed my wardrobe and enabled my son, Dylan, become an American citizen by birth. We also went on yearly trips to London, well, just three summers but the fact remains that I got used to the life; I was finally, finally better than my friends.
After five years of blissful marriage, my husband's elder brother died of liver problems. The news didn't come as a shock to me because he partied, drank heavily and had girlfriends in every city coupled with a sedentary lifestyle. It was an open secret. I was going to say AIDS when his sister, Onyeka, tearfully asked me to guess what killed him but I guess his liver beat me to it. The shock was that Benji was broke! He took out multiple bank loans for God knows what and he used his houses and cars as collateral. The banks took EVERYTHING when he died. I always said that banks give you an umbrella when the weather is nice but collects it as soon as it starts raining! Oh and my brother-in-law left five little children behind; the oldest was nine. My husband felt it was his responsibility to take care of them, Mother Theresa. Don't get me wrong, I am as charitable as the next person but taking care of five children and one widow who calls James "My husband" is a bit excessive. Seriously, why have children you cannot take care of?? I still wish banks accept children and widows as collateral instead. Anyway, I went from living an enviable life to a below standard life.
The most infuriating part of it all was that my husband went ahead to have a vasectomy without my consent because he didn't want to have any more kids he couldn't take care of. When he broke the news to be, he said "Priye baby, this is a good thing. Our son already has five new siblings, plus we could have all the sex we want". I cried for a week straight because I wanted to give my son a brother or sister. I didn't want him to live the lonely, no-sibling life I lived and there was no way in hell I was letting those kids near my boy. My love, patience and endurance lasted all of two years and then I had to act fast.
I guess this is a good time to mention that I'm a high-end call girl. As some people call it, "Aristo".
God bless my hustle.
To be continued…
Photo Credit: Dreamstime | Scott Griessel