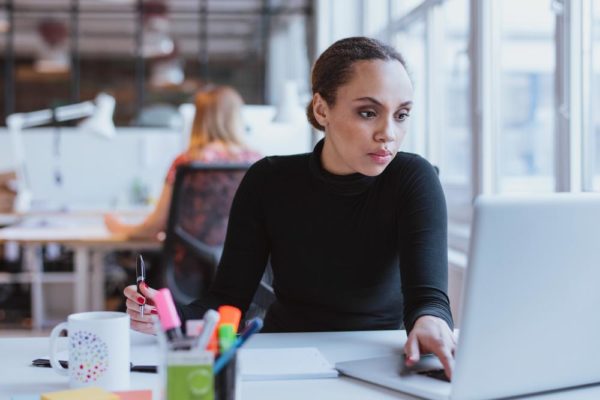 Jobs. Jobs. Jobs!  This seems to be the mantra of any politician seeking a political office in the 21st century. Governments in advanced economies have to grapple with the intricacies of creating jobs in an automated economy.
Some governments have been successful while others have merely failed to enact the right framework that can be used to create jobs in their various countries. The government of developing economies such as the ones in Africa has not been able to successfully grow their respective economies due to corruption, inept leaders, lack of roadmap, and western influence among others. The Nigerian economy has not been spared from this malaise, but we have the opportunity to fix Africa's largest economy by working on a pragmatic roadmap on job creation under the leadership of this new government.
If President-Elect Buhari, is to write his name on the history books of this great country he must be able to bring all Nigerians together to work harmoniously to develop our economy and remove poverty and illiteracy from our land, and what is the best way to involve the people? Let the people create the jobs through government-formulated policies.
A national policy on job creation is long overdue for Africa's largest economy. A policy in place, drafted by the president and fully supported by the representatives of the people will go a long way in curbing unemployment, corruption and militancy – which has become a moneymaking venture for our unemployed youths.
This policy will seek to empower the citizens to create jobs by the reduction of interest rates by banks. For instance when such a policy is implemented, banks will be encouraged to give out loans to people like Ebuka and Abubakar who have teamed up to setup a shoe making factory in Kaduna which is less than 100 miles from Kano, where the raw materials can be easily accessible. Ebuka and Abubakar would have done their market analysis to see how their business will perform in the current market and armed with this business proposal as well as the list of all the things they need to kick start the business, they head to the bank to discuss with the business development department of any Nigerian bank which would have teamed up with manufacturing companies within and outside the country to provide the necessary tools on a credit basis to entrepreneurs who would be approved by these banks. Once the bank approves the business proposals, the Manufacturing company provides the shoe making machines to these skilled young men and they start production and also start financing the loans from six (6) months.
The interest on these loans will be paid by the government which starts collecting taxes after 9 months. The government takes 60% of the taxes for infrastructure and uses 20% to service the interest on the loans while the remaining 20% is used to upgrade our technical colleges. As Ebuka, Abubakar and business keeps growing, they will hire more skilled laborers from these Technical Schools and by the time their production capacity increases, the government will place a heavy tax on the importation of shoes.
By the time this policy is enacted,i ndividuals who have N100 million Naira and above in their bank account will be allowed to key into this policy; for instance Chief Etim, could call his bank manager to let entrepreneurs who want to set up software development firms to cater for these newly created companies have access to his money and he will have the opportunity to charge higher interest rates on his money, but with stringent laws guiding the process which will definitely make the market competitive.
Once these newly created companies start expanding newer businesses will spring up, for instance, Innoson motors can begin to sell more made in Nigeria cars to the expanding new middle class families who work in these companies and they don't have to go broke just because they bought a car.
A company who is into Estate development can build low cost houses for the new employees and employers of labor to buy within 10-15 years of paying into the purchase of their preferred homes.
With such growth, Nigeria can start exporting home made manufactured goods to other parts of Africa and indeed the entire world.
With such a policy in place young folks will be able to study what they really want in universities, and this will improve the quality of graduates our universities produce. Healthcare professionals can key into this policy and setup world-class healthcare facilities and this will automatically improve healthcare delivery in the country. The banks will be stronger and much financially healthy because these new companies will have to open their business account with these banks.
For some of these businesses, which may not necessarily be productive due to bad decisions taken by the owners, can be easily sold to other prosperous companies, which will revamp the failed companies.
I strongly believe this approach towards job creation will be effective in combating the unemployment crises we currently face as a nation. This is a clarion call by a concerned citizen to solve this national crisis, which has plagued the Nigerian youth since her independence.
May God bless this Federal Republic of Nigeria and bless her citizens.
Photo Credit: Dreamstime | Ammentorp