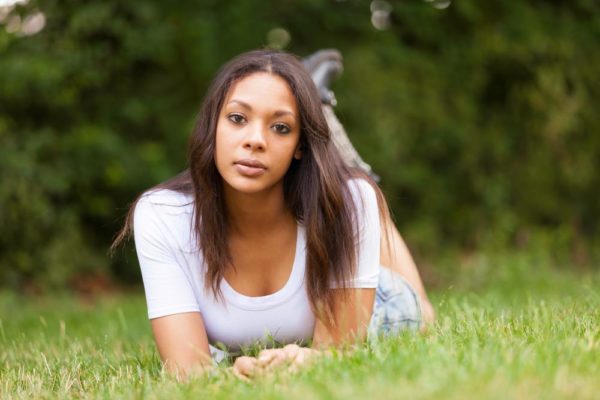 Remember that movie 'Narrow escape' starring Pete Edochie, Saint Obi, Francis Duru (I hope I'm not mixing up the names)? That movie was on point; I think I even knew the soundtracks. Anyway, this story has nothing to do with the movie. Rather, this story is about the time.
I met Mike in Nigeria, just before I left for my Master's program in the US. He was my aunt's family friend and we had both stayed with her when we came to apply for our US visas, as he was also travelling to study. I went to Texas for a course in Business administration while he was in New York studying I.T. We kept in touch thereafter over the phone or Skype. I knew he was attracted to me but the feeling was not mutual so I always made our 'friendship' criteria clear to him.
We promised to visit each other in the US but things (especially finances) kept getting in the way. Fortunately, he got a good job immediately after graduation while I was preparing to return to Nigeria. Therefore, we decided to make our trip happen just before I left the country. He was kind enough to pay for my flight ticket since he was now the richer of the two of us. I was indeed grateful but I once again reminded him that I was not interested in anything more than friendship before he bought my ticket but Mike assured me that he was in the same emotional place as he was currently in some form of relationship. I was relieved and we made arrangements – I would come over for two nights, I would sleep in his bedroom and he would sleep in his housemate's room because he had travelled for a short period of time, and we were both safe as no attraction or benefits were involved!
So I set off to New York one early morning; the flight was about six hours and Mike came to meet me at the airport. We were excited to see each other after such a long time and we hugged. He did not drive and so we used the Subway to get to his place. While we were on the train, he began "Oh I forgot to mention, my housemate just got back unexpectedly so our sleeping arrangement won't work." I was taken aback; I suggested sleeping on the couch but he refused, his reason being that his landlord had warned against it and would fine him $3000 if there were any damages to any household furniture.
"So where will I sleep?" I asked.
"In my bedroom, on my bed" he said
"And where will you sleep?"
"In my bedroom, on the same bed. It's big enough." he replied casually.
I was beginning to get worried and I guess he noticed so he reassured me that nothing physical would happen between us. I would call the police if he touched me, I said, smiling although I meant every word. From that moment, I began to make safety plans in my mind and I knew that I had to be smart in order to avoid any unwanted advances.
We went to his place to drop my bag and headed out immediately for sight-seeing. Ordinarily, I would have loved to rest for a bit but I did not want to create any idle moment between us for the devil to jump in. The day was bright with good weather; we went window-shopping, visited Museums and walked around the central park before going for dinner at a nice restaurant and then, we went back home. The moment we got in, I began to yawn and express my fatigue from the trip and even though he wanted us to stay up to chat, I hurriedly went to bed. He came in later, lay down and began tossing and turning on the bed. I heard him call my name but I did not respond. After a while, he got up and started pacing around the room; I opened my eyes slightly to look but lay steady. He seemed uneasy and he walked in and out of his room a couple of times before I finally fell asleep. I had survived one night!
The next day, we had breakfast and lunch at home and I used the morning and early afternoon to catch up with him since his housemate was around. We set out again for the rest of the city tour, this time exploring places like 5th Avenue, top of the rock building etc. I realised that he was trying to hold my hands most of the time during our transit but I always found a reason to withdraw them. Once, he even tried to tickle me but I shook him off and told him that I was not tickly. There were a few times I caught him staring at me and I was quick to distract him. I tried to make conversations about his new girl with the hope that the topic would serve as a reminder of his main interest and anytime he paid me a compliment, I would change the conversation back to her. Tonight was my last night with him and I thought he might want to try something stupid that night. So when we got home after dinner, I did not immediately resign to bed. I sat in the living room, pretending to watch a TV show and after it ended, I began a phone conversation with a friend. Mike persisted that I came into the room but I made sure to delay the phone call until I thought that he had slept, and then I lay on the couch.
He woke me about an hour later, reminding of the landlord's deal and so I was compelled to go into the bedroom. That was when the drama started. He said he wanted to cuddle; I told him I hated cuddling. He wanted to keep his feet warm with mine; I refused and offered him my socks instead. He would roll over to my side and I had to roll to the bed edge to avoid him, after which I would sit up and beg him to roll back. We did this a couple of times and the third time, I rolled until I fell off the bed. Of course, I did that on purpose and despite his numerous pleas, I refused to get back on the bed until he promised to sleep elsewhere. That was how I survived the second night.
The next day, we headed to the airport for my return flight and Mike was grumpy. He barely spoke to me but I kept a smile on my face. After I checked in for my boarding pass, he began his speech:
"You're a very wicked girl! You came here to tempt me if not why did you hug me at the airport? Yes, I know we agreed that I would not touch you and I tried hard to control myself but you know you are very attractive – look at how smooth your skin is, how thick your hair is, how pink your lips are. I was not even planning to kiss you, all I wanted was just a brush against them. I couldn't even sleep the first night…" He went on and on, leaving me speechless. When he finished, I simply said my thanks and goodbye, this time without a hug. I could not feel guilty as I had been completely honest with him. I was only relieved that I had survived the trip and as the plane took off, I remembered what he had said – a brush against the lips; he must have read too many romantic novels, I thought to myself. I chuckled and shook my head before pulling out my copy of 'Sense and Sensibility' by Jane Austen from my bag to further entertain myself.
Photo Credit: Dreamstime | Fernandes Borges Michel