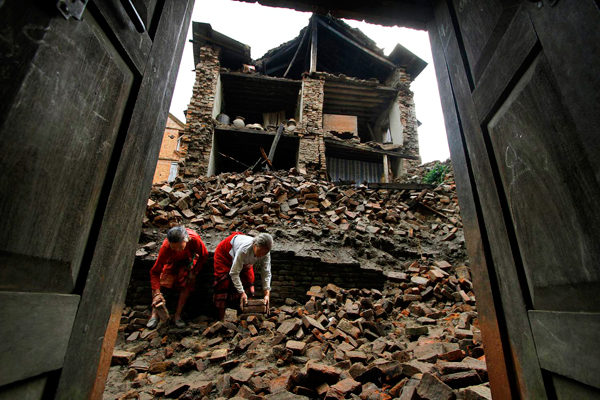 The aftermath of the earthquake that occurred in Nepal on Thursday has left the families of victims and the world devastated.
BBC reports that the death toll has risen to 3,617 casualties, and over 6,500 people have been injured. In addition, dozens of people in China and India were killed.
Over 200 climbers around Mount Everest have been rescued. The mountain had been struck by heavy avalanches in the 7.8-magnitude quake.
According to reports, "officials have warned that the number of casualties could rise as rescue teams reach remote mountainous areas of western Nepal."
Photo Credit: AFP