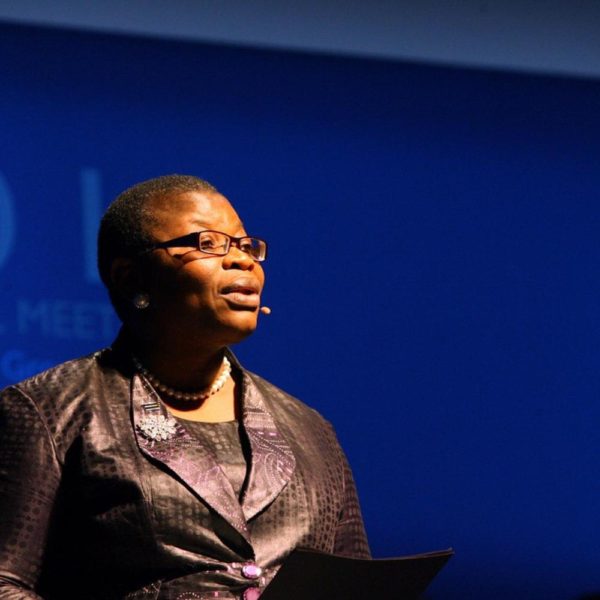 In a country, where headlines such as a politician is charged in court for embezzling funds makes the news quite often, it is only reasonable for one to be concerned about the young minds of the country.
Today, the former Federal Minister of Education Obiageli Ezekwesili shared via social media her thoughts on Nigeria's youth.
She points out that corruption is being rooted in the minds of the youth and they see going into power as their time for reaping.
It is a pitiable state to see life as the sum total of things, people acquire. Things, no matter their price, weight zero in eternal value.

— Oby Ezekwesili (@obyezeks) April 24, 2015
I see our young with same mindset that destroyed Nigeria since independence. SERVICE to motherland; defined as "reaping" "reward" "our time"

— Oby Ezekwesili (@obyezeks) April 24, 2015
I see our young reveal a Mobutu mindset on matter of Public Service. Tragic that even their Generation does not see SERVICE as SACRIFICE.

— Oby Ezekwesili (@obyezeks) April 24, 2015
I fear for our young with minds so corrupted that they are already old in thoughts and action; the modern Kamuzu Bandas.

— Oby Ezekwesili (@obyezeks) April 24, 2015
Young ones, TRUE SERVICE is SACRIFICE. No one TRULY serves without incalculable cost to self. If SERVICE is REWARD to you, seek DELIVERANCE.

— Oby Ezekwesili (@obyezeks) April 24, 2015
Photo Credit: Twitter.com/obyezeks