Oluwaseyi Sodeinde: For the Chibok Girls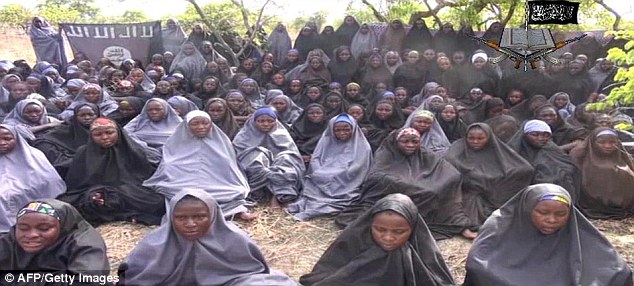 A favourite prose from secondary school illustrates that Joys of Motherhood include anxiety, obligation, and pain. It has indeed been pain for some people who have prayed ceaselessly, cried without limits, heard consolation news of sorts and even done the unimaginable for a year now. No one prays for the disappearance of a child, let alone to see that happen in this environment where we have been wired to believe that the death of a child is a better piece of news than a missing child.
When did a country filled with people who talked, sang, wrote, prayed, chanted and fought their way out of dictatorship and colonialism become this tongue-tied to human issues? Yes, tongue-tied to the issues of lives, tongue-tied about our missing sisters, tongue-tied about the Chibok Girls.
With each passing day, you make a mention of Chibok Girls and the nonchalant reactions from most Nigerians would make you ask if these girls are less than humans. Then you stumble on people brooding over relatives who passed on naturally years ago. I'm not judging, but at least you know they are late. What exactly can we say about these girls? Sold? Married? Converted? Dead? Sick? Used as Suicide Bombers? We don't know. You think if it were your sister, daughter, niece, wife, girlfriend or even acquaintance the reaction of the government would have been better? We need to wake up.
You think these Chibok girls' issue only affects the economy of the country, right? Wait until an "Oyinbo" asks you where you're from. With shame I reluctantly answer the question. Not because I wish, but because the answer to this question evolves to other series of questions which are obviously embarrassing. A British friend of mine once said to me "How come these girls are still missing and you guys are saying little or nothing? It ain't right mate". I practically used up my saliva explaining things to him and all I said never seemed enough. I kept quiet when he said "Would you be saying this if Nike, your sister was a casualty?" It is not as though racism has been totally eradicated, these incidences and the interpretation on the international scene not only tarnishes the image of the country, but forms the basis through which some people perceive you as a Nigerian. In this situation, where some people have moved on, numerous non-Nigerians are still passionately standing tall for these girls.
I remember our brothers and sisters all over the world calling the Nigerian Government to action with the #BringBackOurGirls hashtag. Marches took place in all states in Nigeria; questions were asked and till date no answer gotten. On several occasions, our hopes have been raised about the return of the girls. Yes, this could be discouraging but no retreat, no surrender. One thing I remember clearly is that our actions made the government to take actions. Don't get me wrong. No one is victimizing any administration. In this dispensation and next we can't afford to be silent or move on so easily.
As Nigerians, we need to know that no one is absolutely safe. We should treat lives importantly and not place value over that of our close relatives than that of others. These horrible things do not have to come close to us before we know that there is fire on the mountain. We've gotten to a point where we do not only need to prove our spirit of nationalism to ourselves but to the whole world.
As we remember these iconic missing girls a year after their abduction, I urge us not just to see it as another ordinary day or talk about it today and sleep over it. Let the fight for the girls continue. Let's keep the fire burning. To all the fallen heroes in the military who have fought for the girls and the insurgency as a whole, I doff my hat. To every living activist and solution finder, I perceive victory.
We all complain in our little corners that the Government is not efficiently performing its duties. Now it is time for us to perform our duties as patriotic citizens, to make positive and useful contributions to the advancement, progress and well-being of Nigeria, to participate in and defend all democratic processes and practices, as stated in our constitution. Remember some parents cry and wallow over their losses day after day. Please let us not give up on these girls until we put smiles on the faces of their parents. Dedicate your time to asking questions and proffering solutions. We need our girls back and I surely see light at the end of the tunnel.
Photo Credit: Getty Images