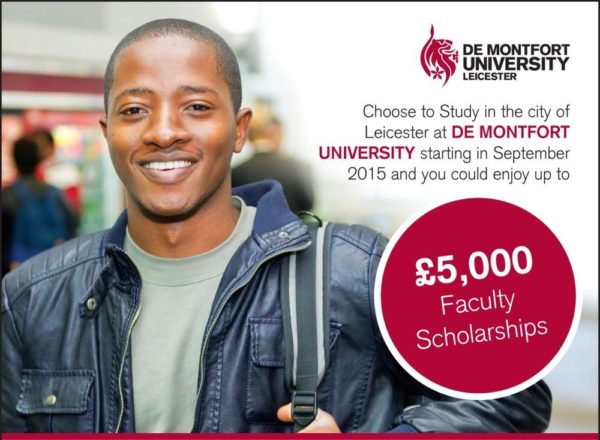 Here is a unique opportunity to get ample information on selection criteria, admission requirements, studying in De Montfort University (DMU).
Jules Pringle, International Officer from DMU is visiting your city this week to meet with students interested in studying in UK starting this September 2015.
Come with all your academic documents to receive on-the-spot offer of Admission and receive special visa counsel.
Here are the details of the information sessions holding in Lagos and Abuja.
Gate fee is Free!
Abuja
Date: Tuesday 21st April, 2015
Time: 10 AM – 1 PM
Venue: UKEAS Abuja, Hatlab Place, 1952 Sokode Crescent, within Wuse Zone 5, Abuja
Email: [email protected]
Lagos
Date: Thursday 23rd April, 2015
Time: 1 PM to 4 PM
Venue: Dave Abion, 79, Allen Road, 2nd floor, Front wing, beside UBA
Email: [email protected]
Date: Saturday 25th April 2015
Time: 12 PM – 3 PM
Venue: 76, Opebi Road, 3rd floor, Affrodable Cars Building
Email: [email protected]
Nigerian Contact:
Babs A. Ogundeji
Country Representative
M: 08157714913
E: [email protected]
Skype:babs.abraham
W: www.dmu.ac.uk/courses
__________________________________________________________________________________
Sponsored Content