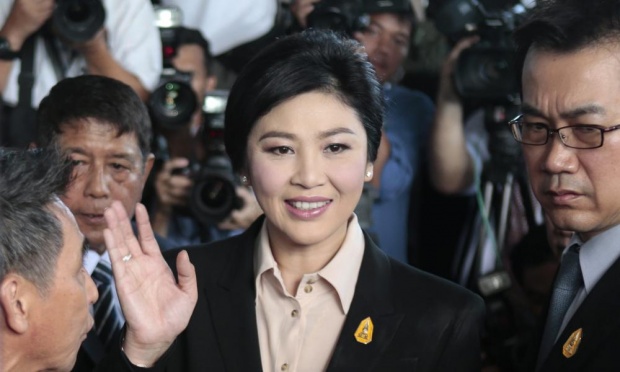 The corruption trial of Thai former Premier Yingluck Shinawatra has begun on Tuesday. Yingluck, flanked by supporters and party members, arrived at the Supreme Court to face charges of corruption over a rice subsidy plan.
She told newsmen that she still maintained her innocence and called for a fair trial.
The first woman Prime Minister of Thailand has already been impeached over the charges and was banned from politics for five years. She, however, called the decision politically motivated by her opponents.
Corruption over the rice subsidy plan was one of the major reasons anti-government protesters used to call for her resignation.
A report said Yingluck's government was overthrown in a military coup a year ago after weeks of street protests.
Photo Credit: Theguardian.com