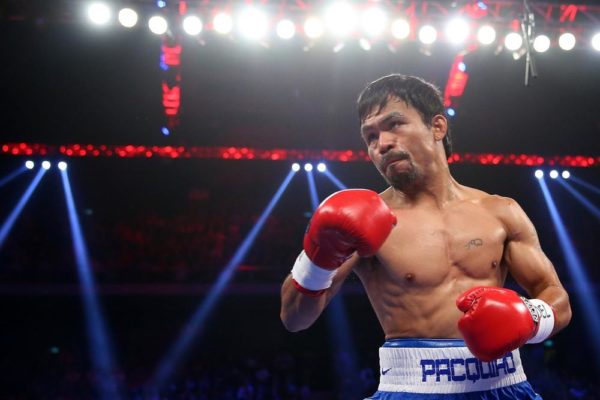 After losing the boxing match against Floyd 'Money' Mayweather over the weekend, Manny 'PacMan' Pacquiao is saying that a potential reason for his loss was an injury to his right shoulder, which he got while training in April.
According to Daily Beast:
Pacquiao says he didn't consider postponing the match because he thought a lidocaine injection would make the pain tolerable, but he was denied the shot due to a miscommunication among fight promoter Top Rank, the Nevada State Athletic Commission, and an anti-doping agency. "I'm disappointed," he told the Los Angeles Times, and said he may seek surgery for the injury. On forms filled out at the weigh-in, however, Pacquiao's team checked the "no" box for shoulder injuries.
Photo Credit:  LA Times