The current fuel scarcity in Nigeria has begun to lead people to take desperate and dangerous measures.
A BN reader sent us a message stating that a tanker carrying petrol was involved in an accident this morning on a road located a few miles from the Reedemed Christian Church of God's Redemption Camp, located near Lagos Ibadan Express Way.
The accident led to petrol spilling on the road, and according to our reader's account, people began to rush to scoop the spilled fuel from the ground. Policemen are said to have urged them to stop scooping the fuel but they refused.
Here are photos of the incident the reader sent in: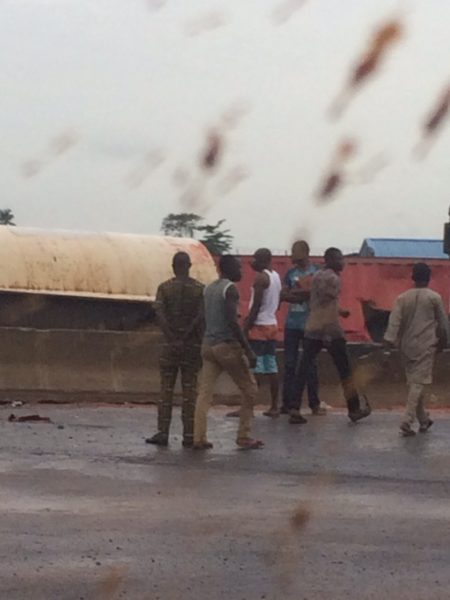 It's just terrible. We hope this fuel scarcity issue is resolved soon.