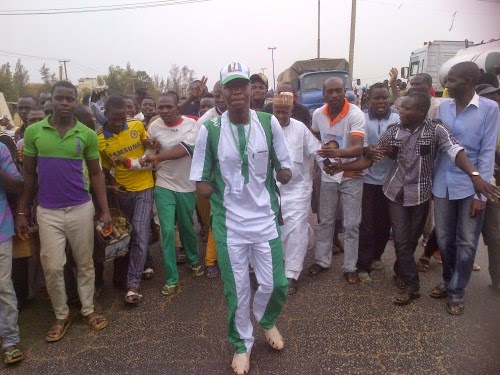 We have a feeling that this trekking trend won't be ending anytime soon.
According to several online reports, a 30-year-old man named Ibrahim Musa, who is physically challenged, has started walking from Kaduna to Abuja, where he intends to congratulate Muhammadu Buhari on his victory in the 2015 presidential elections.
Musa also intends to speak with Buhari about the need for adequate infrastructure to support physically challenged Nigerians.
Photo Credit: Twitter