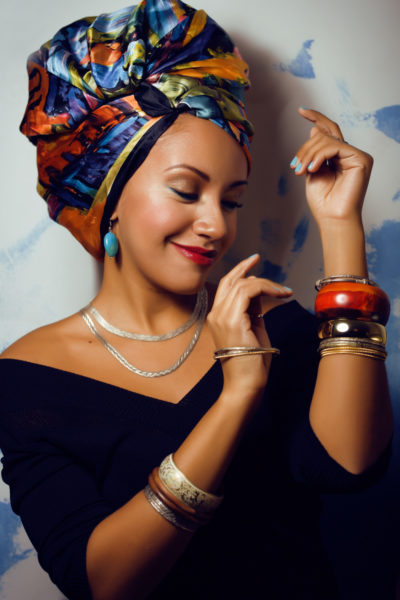 A few weeks ago Omo and I were trawling through the Sales aisle at TK Maxx and I saw a pair of Kurt Geiger flip flops for £12.99. I turned them around to see if there was another label to indicate a further slash in the price. Nothing.
They were pretty, and my feet looked good in them. They also looked quite durable; but, somehow I was unable to justify buying rubber flip flops for anything more than £5. Omo's subtle reminder of the 'Carvela' imprint on the inner soles earned her a smirk and a retort: "And so? I can't spend my money on this kind of thing please!"
With an exasperated sigh, she threw the slippers in my shopping cart and said, "If you won't buy slippers that you LIKE, then I don't know what you'd rather spend money on."
The thing with spending money and allocation of priorities is a really big deal; it is even more so when you realize the complex and diverse nature of human beings. Relationships have been known to come apart at the seams – because one person would spend £1200 on a Mac Book Pro, which their partner sees as a complete waste of resources. Another person might consider it better to pay for an apartment that costs millions of Naira in a particular area, than buying a house in another area.
It isn't even really a case of being wasteful in general; it is the idea that what one person considers a worthy purchase isn't necessarily that valuable to the next person. It is an essential part of what makes us part of a dynamic society. As clichéd as this may sound: to each his own.
My aunty was constantly complaining about my cousin being wasteful since she  would only buy her coats from Macys and Nordstrom. Imagine my surprise when I went shopping with aforementioned aunty and she wouldn't leave the Furla store until she bought a beautiful mustard handbag!
People spend money on things they place premium value on, and as long as value systems differ, expenditure profiles will never be the same. The peace of mind that comes from understanding this goes a long way in oiling the wheels of smooth social interaction.
So, we can all agree that we're on the same page at this point right? Now, the problem comes when, in trying to respect everybody's value slash spending ratio, a person's right to enjoy his/her goods is now infringed upon.
Your friend is a sucker for designer handbags. It's her thing. You, on the other hand, don't really understand why someone would buy a bag worth $1,500. On the day she brings it home, you jokingly give her lip about how she's such a big spender on 'irrelevant' things. You both laugh. No hard feelings – love long time and all that. The problem arises when every time your friend wants to carry her handbag and it's not in the closet where she hung it. For some reason, that bag seems to match every thing you wear these days. You can't stop yourself from carrying that bag, hard as you try to fight it. The lure of pretty shiny things that cost you nothing cannot be overstated.
Someone prefers to buy and use Andrex toilet paper. You are unable to understand why a person would spend over a thousand Naira on 'ordinary tissue paper'; you are 'smart and economical' enough to buy Rose tissue that costs 200 Naira. You really don't mind the not-so- smooth feel of the sheets. It's just tissue, afterall. Why then would you leave your Rose tissue in your drawer and find yourself gravitating towards the Andrex, which your 'wasteful' friend has purchased? In fact, you use the Andrex 4 times more than the purchaser!
Why?
Ladies, and gentlemen, that's simply bad behaviour.
Sometimes, the monetary value of the thing being encroached upon is immaterial. The fact that the encroacher doesn't deem it fit to purchase their own, while steadily depleting the next person's resources does not seem fair.
When we were at Law School, Bwari, my friend, Frosty, couldn't understand why her roommate would never 'invest' in bags of 'pure water' – especially when she used it ALL THE TIME. According to Frosty, her Roomie didn't like the idea of brushing her teeth with the water from the tap (or saved in the drum). It had to be 'pure water.' But, Roomie wasn't the sort to buy pure water in bags – meaning that she never had her own supply of brushing teeth water. Frosty, on the other hand, only drank 'pure water', and ensured she never lacked. The pure water supply was finishing at a rate faster than she planned.
"So, what does she spend her money on, if she won't buy pure water?" I asked, unable to stop the laughter that came as a result of my friend's distress.
"Ribena."
"Can she use the Ribena to brush her teeth instead?"
"The annoying thing is that she sees me sending them to buy the bag of water. She never offers to buy her own."
Frosty eventually had to devise a means of hiding her bag of water. Lord have mercy!
I believe that one should be allowed the privilege of choosing what one wants to buy with one's resources without judgement – especially since the value one place on things varies.
This is a lesson I'm learning slowly. I am not proud of the way I screamed when I found out how much it costs to add letters on football jerseys – and my friend, Mo' wanted to have 'The Detonator' written. A whole 12 letters!
"Why are you wasting money? What is wrong with the two letters of your initials?"
Was it my money?
For peace to reign, we need to do better. Live, and let live. Every once in a while, it's okay to buy useless flip flops for £12.99 – even if you have to struggle to see the 'Carvela' after 4 wears!
Let's have a laugh this morning. Please share some of the things you spend money on which people just don't 'get'. Oh and tell us some of your stories about encroachers… And if you're the encroacher… tell us why you'd rather drive your friend's BMW 7 series than your Mazda 626 (Especially when you sniggered at his excessive spend.)
Have a beautiful week ahead. Remember to spread only good tidings! Life is too short to be abrasive and mean.
A special thank you to everybody who called, emailed and left a comment last week. The meltdown was so real! You guys helped me back up. You're the best audience EVER!
Peace, Love & Crunchy Celery sticks!
Photo Credit: Dreamstime | Yunuli123