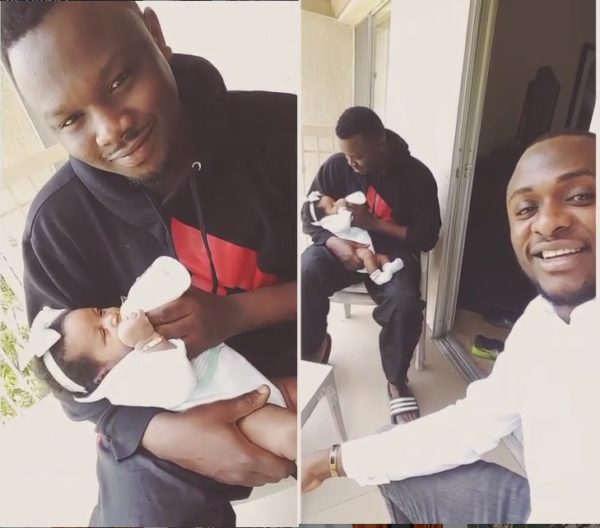 From setting up her nursery to sharing adorable photos of her, we know that Dr. Sid is head over heels in love with his daughter.
The Mavin star is currently taking a break with his wife Simi Osomo after the two of them welcomed their daughter a few weeks ago (click here if you missed it).
Visiting the couple, Triple MG CEO Ubi Franklin shared a rare glimpse into Dr. Sid and Simi's daily routine.
Watch the short clip below.
Dr. Sid and Ubi Franklin were recently groomsmen for actor Gbenro Ajibade as he tied the knot with the love of his life, Osas Ighodaro.
Credit: Instagram.com/ubifranklintriplemg