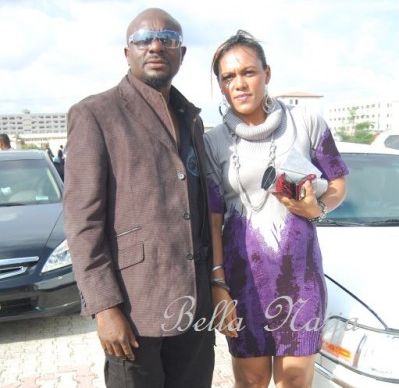 This is indeed very unfortunate news. After rumours have trailed Emeka Ike and his wife for years, it seems this is finally the end.
Suzanne Emeka-Ike has reportedly filed for divorce from veteran Nollywood actor, Emeka Ike, who she has been married to since 2000. There were first rumours of their split after his '200 million Naira' school in Magodo, Lagos, was sealed by the courts in February 2014.
At the time, there were also reports swirling that the Emeka Ike family was ejected from their twin-duplex, also in Magodo GRA, for failing to pay N8.5 Million rent for 3 years.
According to this article by Esther Ogenyi for Daily Post NG, his wife has suffered emotional and physical abuse for years, and is finally filing for a divorce.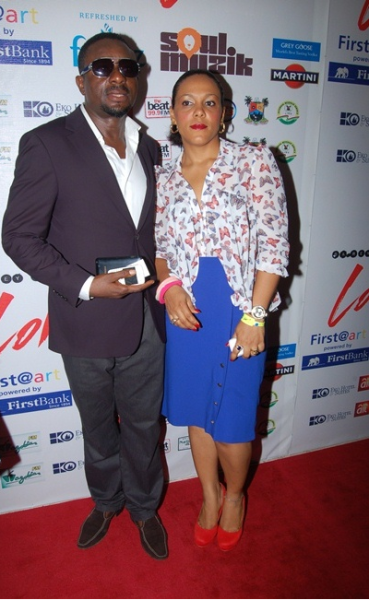 Here are some quotes from Suzanne's court testimony in the article,
"It was when my husband beat me mercilessly I believed that people truly saw stars whenever they were unconscious. It was my brother who took me to the hospital where I spent two months. There was also a day I was feeding our last child with tea, my husband, out of anger took the tea and poured it on my head."
"Each time we fight, he calls me a witch saying whenever he intends to start a project and he informs me it eventually fails. He also said if he hadn't married me, I would have become a prostitute," she added.
"Since I left, he doesn't allow me to speak with our first two children, asking me to come home if I really want to see them. Even when I was in with him, he leaves home for months on the pretext of different appointments. I can't face all this anymore. I need help," she further said.
The article states the court case has been adjourned until July 22, 2015.
Source: Daily Post