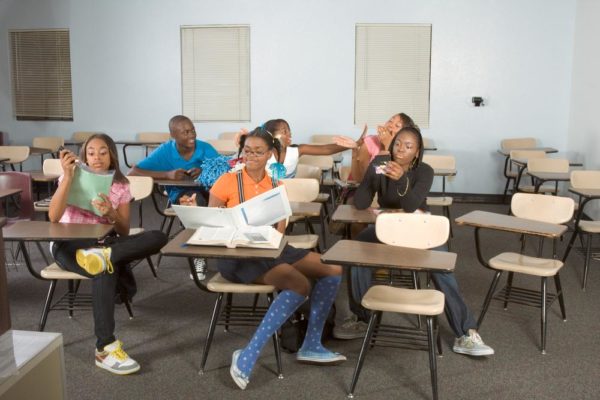 Some days ago, I was lounging, browsing on my phone, and sipping cool Lipton laced with local gin when my phone ringer went berserk. PING! TIAUN!
It was an alert from the Facebook app on my phone. Alas, some ex school mates from secondary school were reaching out to members of my set to set up a class reunion.
The idea mooted by the convener was to have our set congregate in Lagos for a week of events sometime in December 2015. Activities would consist of a dinner party at some swanky Victoria Island hotel, a visit to our alma mata to pay a courtesy visit to the Principal, a donation to our school alumni of cash and the customary cartons of Indomie.
Even several days later, the response from my ex-classmates to the idea of a reunion was lukewarm. The Facebook stat showed that the page with the reunion ideas had been looked at by many, and ignored by many. You see, my set even back in secondary school were as disunited as Igbo politicians during elections. It was always going to be hard to push everyone in one direction towards a reunion. To be fair, logistics was also a problem. We had members living in locations ranging from Potiskum to Pittsburg, Wuse to Winnipeg and Surrey to Surulere.
Back then, there were different cliques, and socio-economic ties and affinities were regimented along those lines. Cliques rode to school together, dodged or attended classes together, ate and even broke school rules together.
Students in my set only fraternized outside their group whenever it was time for compulsory morning assembly or if it was a social event where pretty girls from Queen's College were available.
Here are some of the different cliques that existed. Please note that my former school had both boarders and day students:
Geeks – These were the brainy and goody-goody types. Always spick and span, in regulation uniform with their school blazer, badges and ties intact. No they didn't get shoved in the lockers like the Yankee movies, but bullies tormented them by stealing their notebooks during exam preparations. Geeks were the sort to have their names boldly written on their uniform to deter thieves from nicking them from the clothes lines. Nothing Jik bleach could not take care of. Fast forward to 2015, and the geeks now give the perfect "eff you" to anyone who mistreated them back then, as most of them are now really successful business owners and executives. They are the ones offering to pay for the venue for the reunion and pitch towards flight tickets for those who cannot afford to fly to Lagos. How do you like them apples, now?
Video Game heads – These ones knew all the combos for Streetfighter, Tekken and Mortal Kombat, and exchanged video games at school. They were likely to spend their lunch money at Entertainment World or Mega Plaza Arcades which were huge then. Are there still video game arcades in Lagos, by the way? I nearly joined this group in SS1, but my ma flogged the inclination out of me. She's proper old school, my mum. Video Game arcades reminded her of gambling slot machines which were the habits of never-do-wellers in the 60s and 70s. She once boxed my ears when she caught me sneaking out to go play "kalo kalo". As I rather like my elephant ears, I pulled back a bit.
High & Alternative – They were easy to identify with their scruffy looking uniforms, and un-tucked shirts. They were the first ones to experiment with cigarettes, alcohol or weed, and dream about some far off utopia where work/school were unnecessary and one could chill all day. They were always on some extra, alterative parole, to dissect themselves from the usual crowd. They didn't go to high school – they went to school high.
Rap Music heads – As you can see from the footnotes of my articles, I loved rap music. This was my clique. You could not find me without a Walkman/Discman full of hip-hop songs, or a cut-out of some rap magazine. I got punished many times for causing a ruckus by banging beats on the desks and trying to freestyle. I had people pay me to mix cassettes or write out lyrics to famous hits for them. My other get-down consisted of writing lyrics on desks, walls, toilet stalls, and signing off with "Esco was here".
Party Animals – These one were heavy on the social scene at house parties, carnival, raves etc, and liked to feel like they were the in-crowd. To be down with these lot, it helped if you either had very well-off parents or a slick mouth. If you could fake it till you made it, you are welcomed in…until you got found out…and kicked out.
Athletes/Meatheads – These ones were in their element during Inter-house Sports or any type of school sports event. I remember a couple of them crying when Nigeria was knocked out of the world cup. Note that none of them went on to do any sports related major in University, neither are any in the business of sports. Almost all of them spot pot bellies today.
Jonezers – These were the ones who never had any type of action or gig. They just followed the school routine. They attended classes, assembly, inter-house sports, sessions when required, and never ever flouted any rules. They were a bit like the Geeks, except that they were always chilling. They were types to always wonder what happened like: "Abeg, who is fighting over there.?"
Spiritual Union – You know them. Enough said.
Foodies – These ones were always looking for the next meal. The boarders among them had their names etched into their plates and cutlery, like a permanent tattoo. One boarder carried his plate everywhere like Goliath's shield. If he had his mosquito net with him, he would have looked like a gladiator from the Spartacus series. Another guy from this clique stole eggs from a fowl belonging to the tuck-shop owner. He found a boiling ring, cooked and ate 6 boiled eggs. Dissatisfied like a greedy Petroleum Minister, he tried the theft the next day with the gardener's fowl – an aggressive old layer, and nearly lost an eye as it chased and pecked him.
The foodies were the types of dudes to ask you for one out of your packet of four biscuits during school break. They repeated this trick with different dudes at the tuck shop, and ended up with enough sticks of biscuits to make 10 packets.
Now that I am old and wiser, I like to tell myself that I belong to everybody, but belong to nobody. Reading through world history, and the rise and fall of empires, it is clear that the cycle of life is unpredictable. It would be foolish to write off or over hype someone based on your memory of their pedigree back in secondary school. A reunion is a time for everyone to hook up, eat, and reminisce about the old school days. I was at Silverbird sometime ago, and ran into an old mate from secondary school who I hadn't seen since after we passed out. He had Ray Bans on and was trying to act brand new, as he stuck out a limp hand; "Esco, it's been a minute". I slapped away his offer of a stiff handshake, and gave him a man half-hug, with a pound – like it is me Esco!
Were you part of a group in school? Have you done any class reunions? For me, it is back to browsing my phone as it is my lunch break now.
Photo Credit: Dreamstime | Mocker