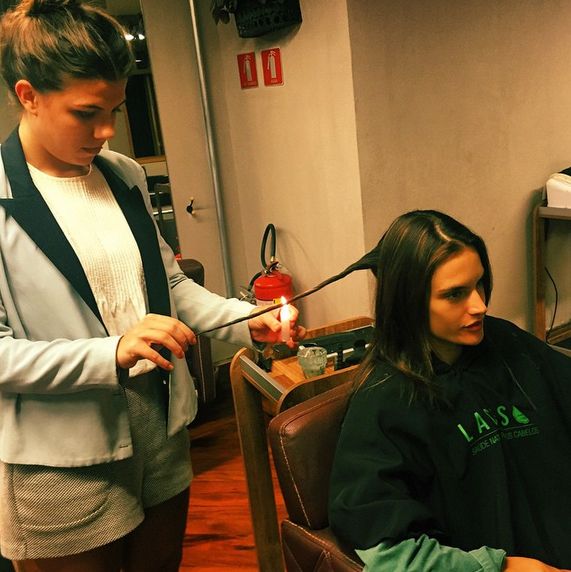 Those split ends must really be getting on your nerves.
After Victoria Secret model, Alessandra Ambrosio posted this photo of her hair getting exposed to a naked flame, the beauty world went ablaze asking what she thought she was doing? Apparently, this particular beauty treatment didn't just start with Alessandra; it has been heating up the streets of Brazil and women come in large numbers to get their split ends burned off.
Called Valeterapia, this treatment involves the professional stylist first twisting dry hair so the spit ends eventually pop out of the twist, and then exposing the bundle to a naked candle flame. They move the candle along the hair and it burns off the flyaways.
Just in case you're wondering what to do if the hair eventually catches on fire? Well, expert hair stylist, Greg Ruggieri of Salon Ruggieri in New York STRONGLY suggests you don't do this at home and instead go to a seasoned professional to avoid this happening.
So people, would you be wiling to try it out?
Photo Credit: @AlessandraAmbrosio (Instagram)