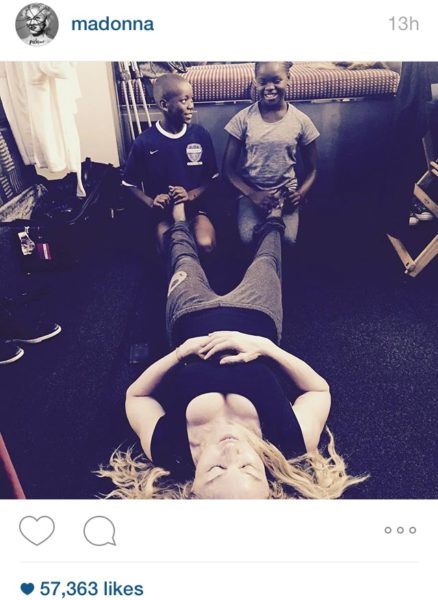 Pop star Madonna is in the news again as a result of a 'controversy'.
The 56-year-old singer posted a photo of her adopted kids – Mercy and David – rubbing her feet after she had a long day while promoting her Rebel Heart album.
The photo, which she posted on both Instagram and Twitter, has gotten quite the mixed reaction.
Team A is for the photo; saying it is a typical day in a loving family. Team B is against the photo; saying it has elements of racism.
What's your take on it?
See some reactions below.
On Instagram
Beat FM OAP, Dami Elebe, also shared her thoughts on the trending topic: