After a highly-celebrated visit to Kenya, US President Barack Obama is now visiting Ethiopia.
He touched down at Addis Ababa's international airport in Ethiopia on Monday night, and he was greeted on the tarmac by Ethiopian Prime Minister Hailemariam Desaleg, a group of young children, and other dignitaries, Al Jazeera reports.
According to the report:
The visit will include talks with the Ethiopian government, a key strategic ally but criticised for its record on democracy and human rights.

Obama will also become the first US president to address the African Union, the 54-member continental bloc, at its Chinese-built headquarters.

He will also hold talks with regional leaders on the civil war in South Sudan.

AU Commission chief Nkosazana Dlamini-Zuma hailed what she said will be an "historic visit" and a "concrete step to broaden and deepen the relationship between the AU and the US".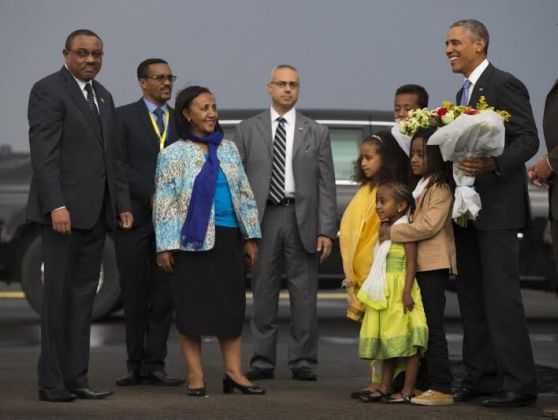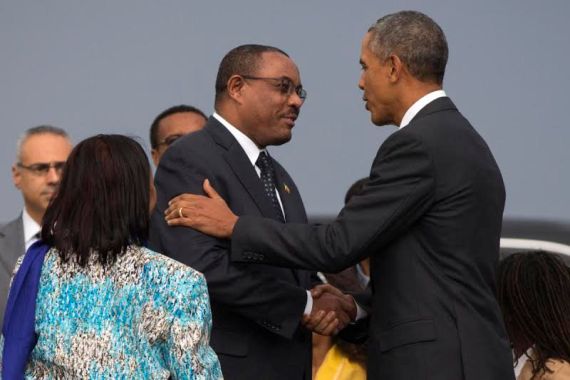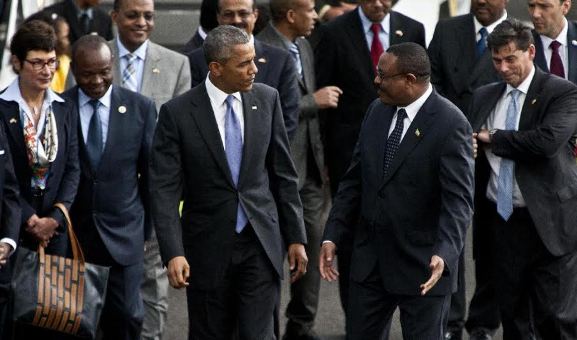 Photo Credit: AP/BBC/Twitter