Dem Mama records CEO, Timaya has been called out by a mystery woman (based in Atlanta) on Instagram.
The mystery woman opened a new Instagram account called 'exposingtherealtimaya' and she has dedicated the account to sharing her rape allegations.
According to her, Timaya raped her and begged for forgiveness while also threatening her.
She posted screenshots of conversations as well as voice recordings. Find them below.
*Please note the use of strong language in the screenshots.
Listen to some of the voice recordings below.
We reached out to Timaya's manager but their phones are currently switched off. Timaya's manager, Prince also reacted to the allegations on Instagram. He sent the mystery woman an InstaDM saying legal actions will be taken as the voice recordings she has of Timaya were done illegally.
See his reaction below.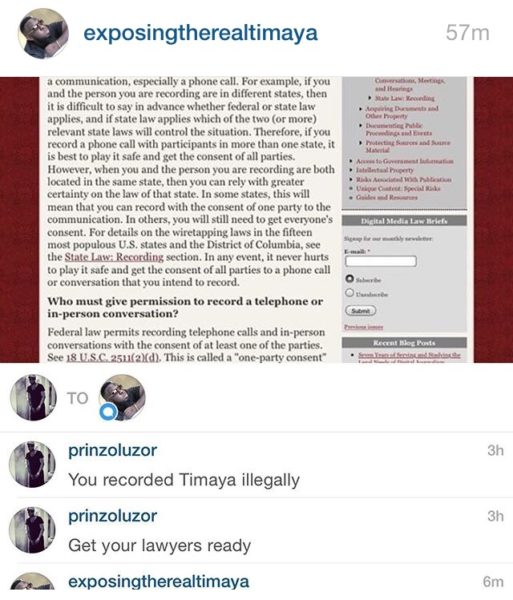 So far Timaya has not reacted directly to the allegations.
Source: @exposingtherealtimaya | Instagram