US President Barack Obama, is currently visiting Kenya – his ancestral home and the country of his father's birth.
Obama arrived in Kenya yesterday, and as expected, Kenyans are overjoyed, and so is Barack.
Speaking on his visit, the president said, "I am proud to be the first U.S. president to visit Kenya. Obviously, it is personal for me. It's the reason why my name is Barack Hussein Obama. My father came from these parts, I have family and relatives here…."It is wonderful to be back in Kenya." He stated this on Saturday morning, as he opened the Global Entrepreneurship Summit, USA Today reports.
Here are some photos from his trip thus far:
Anticipating Obama's Arrival
People in Nairobi, Kenya gathered in the streets, anticipating Obama's arrival.
The Grand Arrival
President Obama in the building!
Family Reunion
Exploring the City
The People of Kenya Celebrate Obama's Presence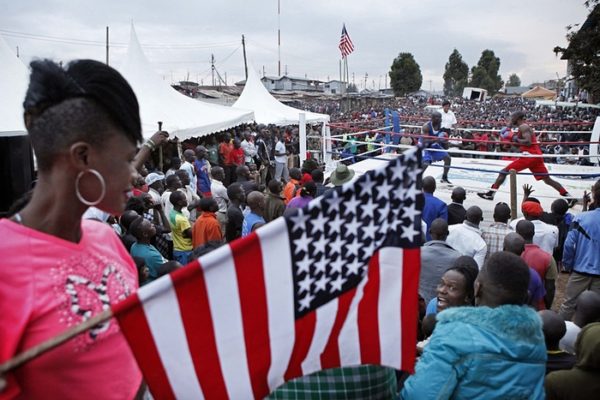 Appearances
Photo Credit: Saul Loeb/Ivan Lieman/AFP/Getty Images/The Guardian UK/BBC/Twitter/Jonathan Ernst/Reuters/Xinhua /Landov / Barcroft Media/ Till Muellenmeister/Evan Vucci/AP