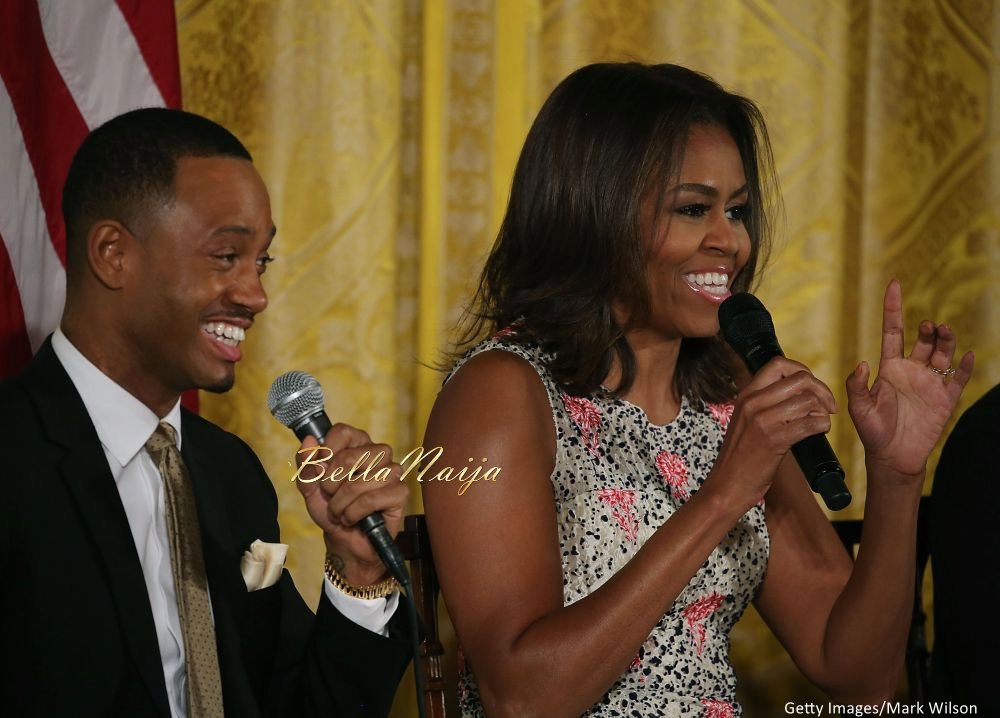 Michelle Obama is all for education!
On Thursday 23rd July 2015, the First Lady hosted the 2015 Beating the Odds Summit at the White House together with E! presenter Terrence Jenkins, rapper Wale and more with more than 130 college-bound students. At the summit, she discussed taking on obstacles in school, and the importance of relying on each other to make it.
She took inspiration from her own college experience saying, "You cannot live in isolation when you go to college," she explained. "The kids who didn't make it from my school or graduated later usually were the ones that I didn't see. They just disappeared and they tried to fix the stuff themselves without having conversations."
"You cannot do this alone and you're not supposed to do it alone. You have to get into the habit forever and ever and ever of asking for help," FLOTUS continued.
Michelle also admitted that even she, "cannot be first lady alone" adding, "I have a team of people. I have my mother living here. Some days I'm just like, 'Mom, help me! Help me!"
Watch a part of her speech below;
See more images from the summit;
Photo Credit: Getty Images News/Mark Wilson