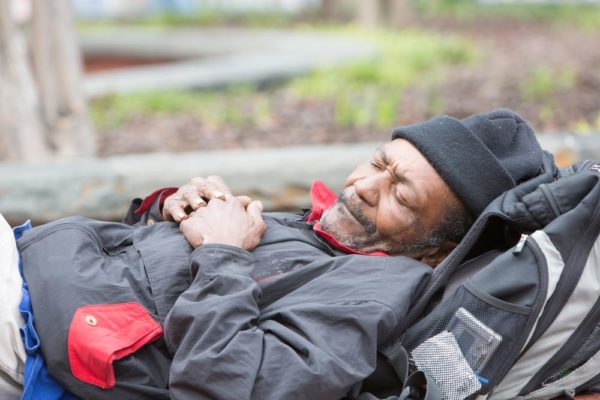 I am very lucky to have met a lot of amazing people in my life; including the homeless people I had the opportunity to serve. Being a volunteer at the 'Friday Mission Lunch' in Paris has given me the chance to interact and get to personally know more about homeless people.
It is very heart breaking to hear people give all sorts of reasons for not helping the homeless. Homeless people are human beings who find themselves in a particularly difficult situation. A quote by Morgan Freeman best describes this situation "Was I always going to be here? No I was not. I was going to be homeless at one time, a taxi driver, truck driver or any kind of job that would get me a crust of bread. You never know what's going to happen." You might not be homeless today but nobody knows tomorrow.
I have decided to list three facts about homeless people and why your reasons for not helping are rubbish.
Not All Homeless People are Alcoholics or Drug Addicts
I was very surprised when a very nice and kind hearted friend of mine decided not to give money to a homeless man begging on the street. I asked him why and he said, "The homeless people are just going to use my money to buy alcohol and drugs".
Fact number one: not all homeless people are alcoholics or drug addicts. I overheard a man in the train telling his friends and family how flabbergasted he was when he gave a homeless man five bottles of beer (remaining drinks from previous house party) and the homeless man replied was "no no no no alcohol." According to Alcoholrehab.com, Homeless is often associated with substance abuse. While it is true that many within this group do have drug or alcohol problems, it would be wrong to claim that the two are always linked. Most addicts don't become homeless and most homeless people aren't addicts.
Not All Homeless People are Lazy; They Just Don't Have Better Options
Some people believe that homeless people are just too lazy to get a job and get themselves out of their difficult situation. I once met a refugee man in Hong Kong when I was still the project manager of the Hong Kong Distribution department at Crossroads Foundation. The man had a good job and his own house back in his home country until he left due to the war in his country. Getting to Hong Kong, he wasn't able to work due to his status (Asylum seeker). As a result he became homeless for months in Hong Kong, because he didn't have money to feed himself, not to mention affording any type of housing rent.
Fact number two: not all homeless people are lazy; a number of unforeseen circumstance or situations that are beyond an individual's control can lead to homelessness.
Small Gifts/Donation are Appreciated
I am neither the daughter of a president nor am I a very wealthy woman, at this time. To be honest, I actually need more money for my schooling and other things; but I strongly believe in giving and helping those in need. There was a period of time in my life when I used my last bit of money I had to buy yogurt. On my way back to school, I saw a homeless lady on the streets under the sun begging and I decided to share my yogurt with her and she gladly accepted it with a smile.
Fact number three: the little is highly appreciated, as far as you show love and care. You might not have money but try to smile, show and care to the homeless people. To be honest, I don't give money or gifts to all the homeless people I see on the street all the time, but I try my best to show them love and care in other ways.
Jan Schakowsky once said, "There is a lot that happens around the world we cannot control. We cannot stop earthquakes, we cannot prevent droughts, and we cannot prevent all conflict, but when we know where the hungry, the homeless and the sick exist, then we can help."
To know more about homeless people and their situation, kindly find us on Facebook by clicking here:->'A Home at Last'
Photo Credit: Dreamstime | Savannah1969