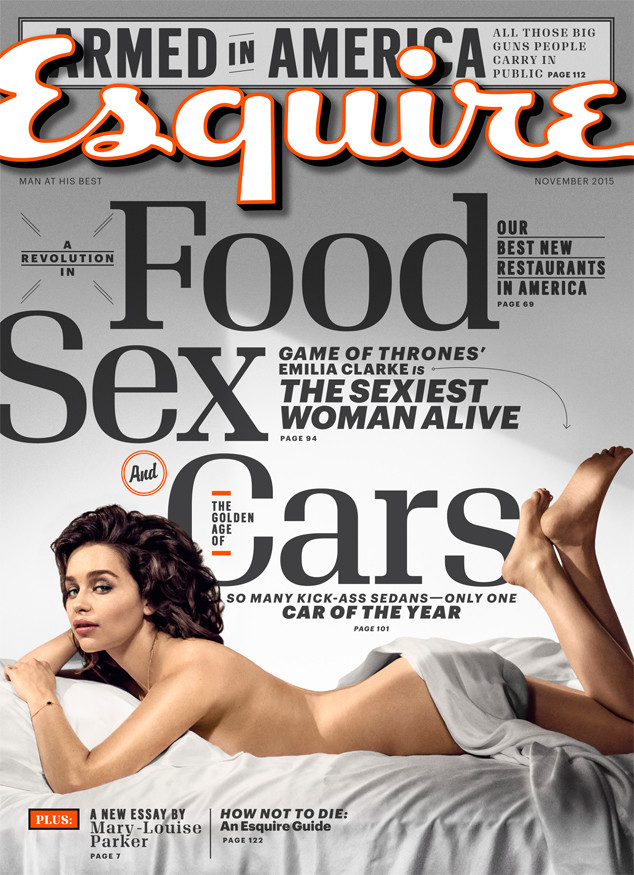 All hail the Queen of Dragons and the sexiest woman alive, Emilia Clarke!
Sprawled over Esquire magazine's November 2015 issue with nothing but a bed sheet covering her backside, Emilia has been named Penelope Cruz's predecessor as the sexiest woman alive.
In the magazine, we see the 28-year-old Game Of Thrones star getting comfy in her new title with a sexy lingerie shoot. She wears sheer separates, black bustiers and rocks brown tousled hair while sitting pretty for black & white, and colour photos in a bedroom setting.
She looks very alluring…even Queen Cersei would agree! See images below;
To find out more, visit Esquire.com.